Smartphones and smarter apps have truly brought the world into our fingertips. But would you like to make your smartphone smarter? Well, these best 5 Android apps will do just that…
Camfind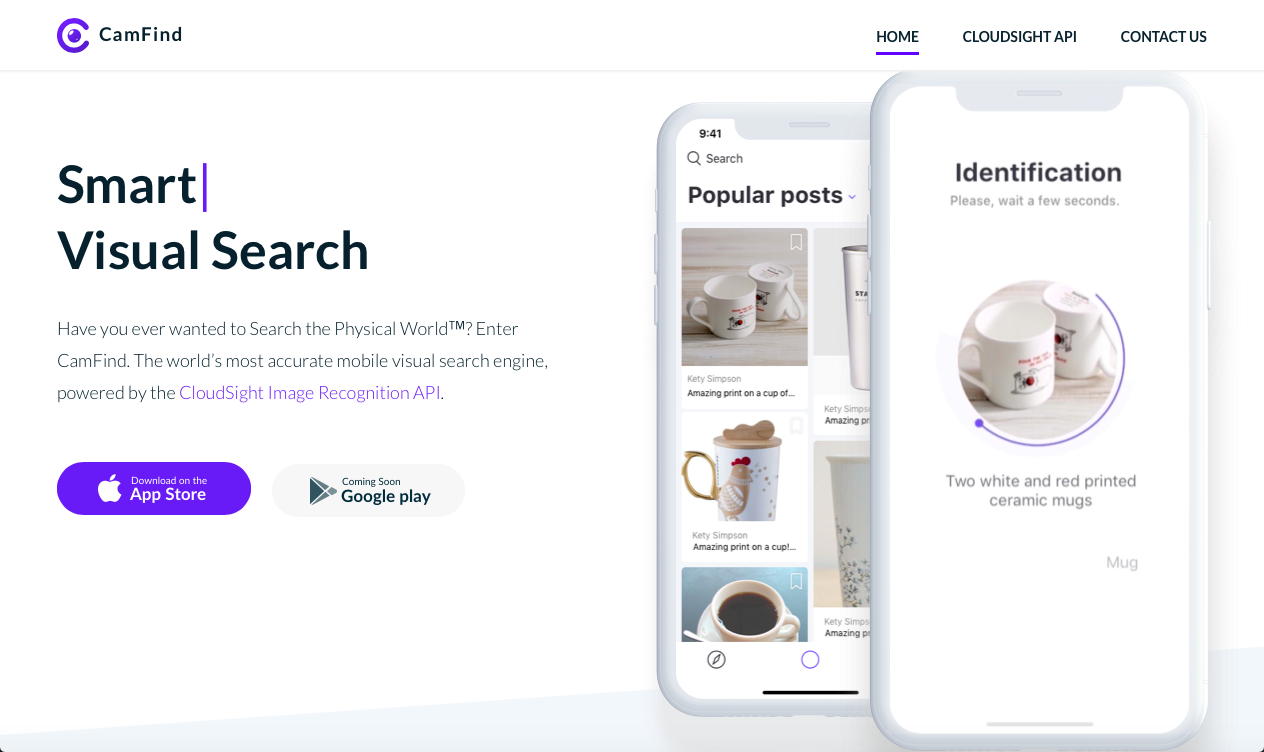 Camfind is the first out of best 5 android apps that will help you if you trying to find something on the internet and don't know what to write? With Camfind, you simply need to click the picture, and the app will search the internet for you to give the results, give you all the specs and features, throw results of similar products and even give you price comparisons. It also allows you to ask questions with the image, get visual reminders, do local searches and of course, share it on the social media platform. Camfind is the world's first mobile search engine and a definite MUST HAVE for all!
Shazam is my fav out of best 5 Android apps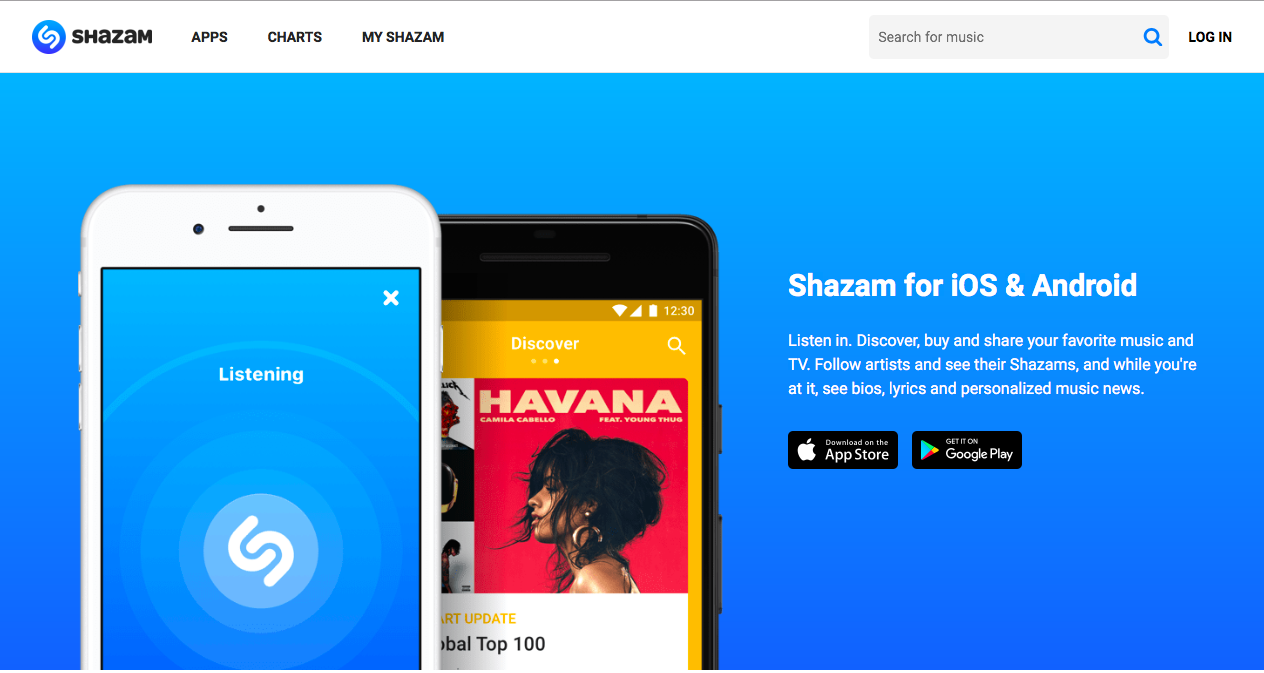 Shazam is a perfect partner for music lovers. It is much more than a music app as along with listening to your favorite piece of music. You can identify, buy, share music, follow your favorite artists, get the lyrics, take a look at the bios and get personalized music news…best is, it also has a lean version Shazam Lite for Android, with less than 1MB download app.  
Posteroid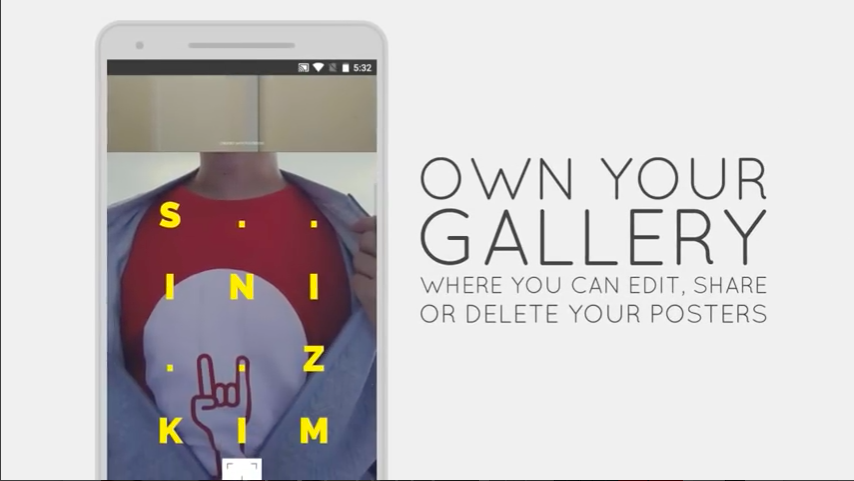 Posteroid is the third best app out of best 5 android apps if you want to add a dash of magic to your photos and text. You need Posteroid…It's a simple app that lets you design posters with a background image or a simple colored one. It lets you add multiple line text with perfect alignment. You'll also have predefined filters, graphics, and fonts so that you can fine-tune your photos and turn them into a masterpiece. And if you want to edit, you can do that too…So, go ahead, turn your pictures into incredible posters and share them with your friends on social media.
Unique Controls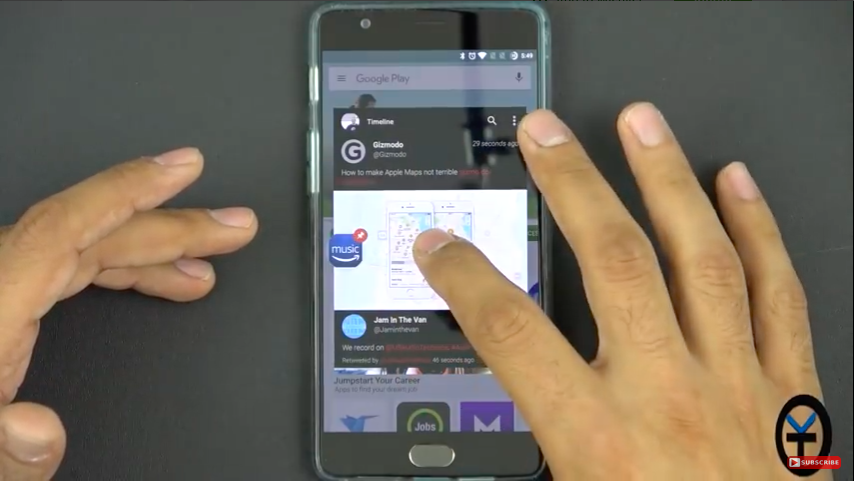 Unique Controls app changes the way you use your smartphone. It comes with 2 features Halo and Pie…Halo is a small chat head hovering over all the apps on your phone. You get quick access to all your notifications from all the apps in an intuitive way. It allows you to view and even reply to the notifications, in case they are from a messenger. So, read, reply, delete or just scroll through the notifications without even the need to open the app.
Pie Controls is a beautiful navigation gesture that reveals a beautiful menu by simply swiping through your app. Both Halo and Pie Controls can be customized according to your preferences.
Rounded Corners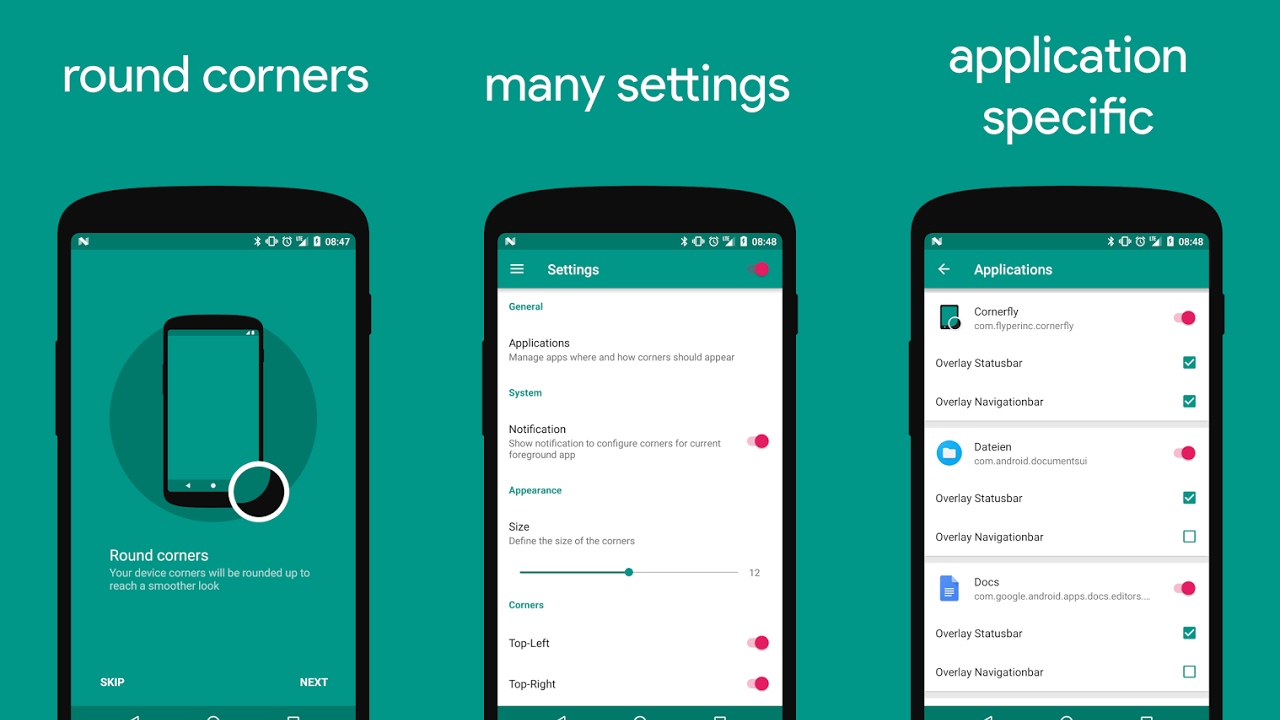 Rounded Corners is the last but not least. I will give it number 5 out of best 5 android apps if you want to make you smart look better without changing the model? Trust rounded corners…Rounded corners allow you to alter the corner's radius, color and also the corners you want to turn round. But that's not all…you can alter the style corners to make it decorative, change the size of the corners, alter settings for each and every app you have, alter the corner colors to match with that of your phone cover and also change the navigation bar and the status bar to have rounded corners. 
So, get ready and make your smartphone smarter with these simple yet powerful apps.