When it comes to choosing Professional Cameras in 2021, one has to take into account the type of photos or videos they usually take. A true all-rounder like Sony A1 is an excellent choice if the budget allows, but otherwise you'll likely be looking at more specialized equipment. 
Here you'll find the best tools for any type of photography, whether it's landscape, portraits, or a little of everything.
We've listed the best Professional Cameras in 2021 with a focus on stills photography, but we also have a couple of video-centric choices for those professionals who also plan to record moving images (more and more professionals are doing it). 
1. Canon EOS R5
Pros
Shoots stills more competently than any other Canon camera
A versatile and accurate AF system
IBIS that is effective
Cons
Time limits for video recording
A slow recovery time due to overheating
Expensive
Featuring 8K video, a 45MP resolution, up to 20fps burst shooting, a fully articulating 3.2-inch touchscreen, and a 5.76-million-dot EVF, the R5 is extremely light at only 650g. All of it sounded like an unrealistic wishlist. Are you kidding? Well and truly, the EOS R5 delivers.
In terms of photography, this is Canon's best mirrorless camera. An excellent autofocus system helps drive the high-resolution sensor, while the DIGIC X processor allows for 12fps continuous shooting.
2. Canon EOS-1D X Mark III
Pros
It's a revelation to use the Smart Controller
Deep Learning AF
Standards for HDR stills and videos
4K without cropping!
Cons
Sony A9 II has a lower resolution
No animal AF (yet)
There is no image stabilization
There is no tilting LCD screen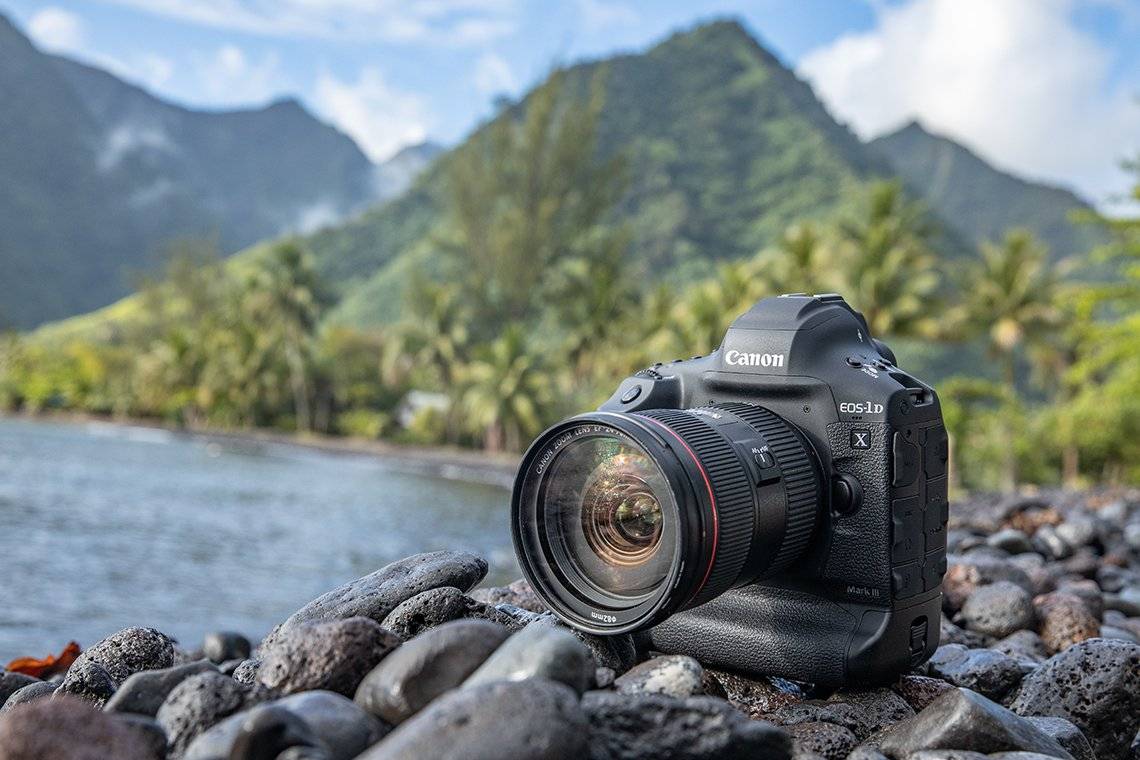 Among the features of the Canon EOS1-D X Mark III are deep learning autofocus, an optical Smart Controller, HDR and HEIF support, CFexpress, 12-bit 4K RAW, head tracking, HDR standard profiles and more. To create a hybrid camera that can shoot according to the situation, Canon has combined the advantages of DSLR and mirrorless. The camera does so much better than mirrorless models — it's a glimpse into the future, even as it lacks some of the luxuries.
3. Sony A7S III
Pros
Video recording in 4K resolution without limits
In any lighting condition, the image will be clear
Color profile in S-Cinetone
Cons
Stills in low resolution
The cost of CFexpress Type A cards is high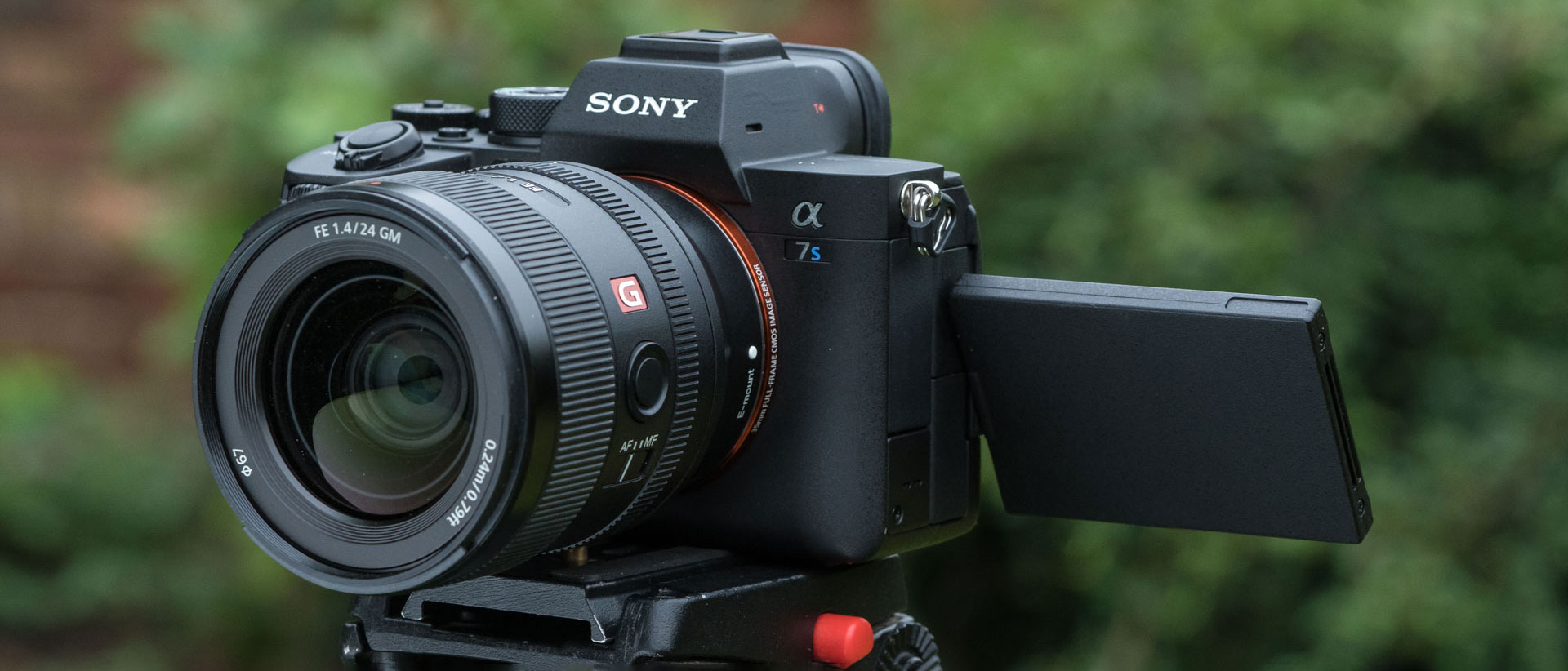 For those who are most concerned with 4K video recording, Sony's A7SIII is our top hybrid camera. With no real limitations, this is a professional tool. Sony clearly focused on getting 4K video right, instead of trying to blow people away with 6K or 8K video. The camera is technically perfect.
4. Canon EOS R6
Pros
Autofocus that blows your mind
Stabilization is excellent
Cons
What is the point of 20MP?
Limits on 4K recording
Canon's EOS R6 is designed for serious enthusiasts who don't need the cutting-edge tech and resolution of the EOS R5 (more details below). Furthermore, it has low light, video, and speed capabilities that make it appealing to professionals.
5. Sony A1
Pros
The details are superb
Fast and extremely detailed
AF that is super-fast
Cons
It's very expensive
The majority of photographers do not need them
A complex menu system
Its extreme combination of high-resolution stills, 8K video, and speed makes the Sony A1 the ultimate mirrorless camera and Sony's flagship without a doubt. The camera is capable of tackling a wide range of subjects combining fine detail with super-fast autofocus.
6. Nikon D850
Pros
All-around great player
Long battery life
At ISO 64, the image quality is excellent
Cons
Mirrorless cameras cannot match their video performance
Focusing in Live View is slow
Our pick for DSLR fans who aren't quite ready to transition to a mirrorless camera is the Nikon D850. D850's 45.4MP sensor and class-leading image quality at ISO 64 make it an ideal landscape camera. Taking a page from the action-oriented Nikon D5, you will also enjoy the proven autofocus unit, capable of handling more demanding situations like weddings and even action photography.
7. Panasonic Lumix GH5
Pros
Video specs are excellent
Excellent viewfinder
A good stills camera, too
Cons
MFT sensor that is smaller
Those interested in 4K video above high resolution stills will find the weather-resistant, dust-proof, even freeze-proof GH5 to be an attractive option (there's also the even more video-centric GH5S, but this is limited to 10MP stills). Panasonic's 6K Photo mode lets you capture 18MP shots from 30fps and gives you fast continuous shooting. Even though the GH5 can't compete with full frame cameras for stills, it's an excellent video camera alternative. It's also benefiting from some heavy discounts these days, so it's an opportunity for you to become proficient at videography without spending a lot of money. When you compare the video specs of the GH5 with its competitors, it's still clearly at the top.
8. Fujifilm GFX 100S
Pros
Exceptional resolving power
4K video in full frame
Cons
Opinions may be divided over controls
Stabilization does not guarantee success
What if you had the ultimate resolution in a small, steady body? What if you could take street pictures with it? In addition to the 100MP medium format sensor, the GFX 100S possesses a built-in image stabilization system which, despite stabilizing such a massive sensor, equals that for Sony's smaller full-frame sensors.
9. Olympus OM-D E-M1X
Pros
Handling is excellent
Action-packed
Excellent image stabilization
Cons
Low light degrades image quality
Low-light viewfinder clarity
Menus that are overwhelming
Olympus' OM-D E-M1X is a technological marvel, especially for those interested in action photography. There is no real limit to the sequence length with both the mechanical and electronic shutters offering continuous shooting at 20.3MP at up to 18fps and 60fps, respectively. For those with slow reflexes, there's a Pro capture mode, which takes 35 shots before you press the shutter.
10. Nikon Z7 II
Pros
Image quality is excellent
Very nice handling
Integrated 5-axis system
High-quality construction
Cons
Low EVF resolution compared to competitors
Display with tilt angle, not a variable angle display
Introducing Nikon's Z7 II, an upgraded version of the original Z7. The Z7 II offers a lot of improvements over its predecessor, but Nikon seems to have played it safe with the Z7 II. A more significant leap would have made it a serious threat to the likes of Canon's EOS R5 and Sony's Alpha A7R IV.
Also Read: Top 10 Best Smart Watches under 5000