In 2022 and beyond, the best tablets for students can make a significant difference to the quality of work and studies. Parents (or students themselves) may find it challenging to choose the best tablet for their children. With enough power to be productive and at a low enough price that you can afford it, you'll need a device that can be easily used for scribbling notes in class as well as streaming movies after class. The hybrid and remote working models are here to stay and have become valuable ways to work. The right tablet lets you study from home, the lecture hall, or the library.
Our team is always looking for the best tablet sales and iPad deals , but we are also looking for the next great student tablets. Listed below are the ten best tablets for students.
1. iPAD MINI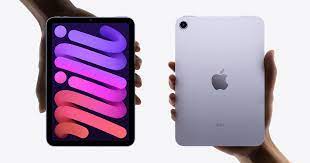 The iPad mini is a good option if content consumption is your priority. Featuring a large 7.9-inch display, this phone is ideal for those who want to watch movies or read books while on the go. Users can also play games on it. Apple Pencil support is also available. In addition to supporting touch ID for security, it runs on the A12 Bionic chip, so all apps from the App store are supported. A compact form factor is perfect for those who do not want a large tablet, but still want a tablet experience on a device they can carry around with them. Those who are looking for pure content consumption on a small tablet should consider the iPad Mini.
2. Samsung Galaxy Tab S7 FE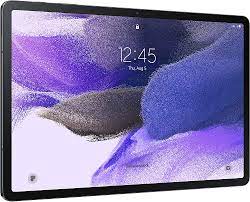 Samsung created the Samsung Galaxy Tab S7 FE to bring a well-made, solidly performing tablet at a lower price, much like what it did with its Galaxy S20 FE . For the company's smartphone, it worked very well and it translates perfectly to its tablet, which means that students can take advantage of it.
With its 12.4-inch high-definition display and HDR10+ technology, Samsung's Galaxy Tab S7 FE delivers excellent color reproduction. Snapdragon 750G ensures that there is no lag when the Tab S7 FE is being used.
3. Apple iPad Air (2020) Wi-Fi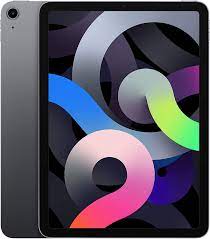 New design features on the 2020 iPad Air will bring it closer to the iPad Pro series rather than the mainstream models. It has an all-screen design, but Touch ID fingerprint sensors replace Face ID for biometric authentication. Apple's Lightning connector has been replaced by a USB Type-C port on the bottom. The iPhone X features Apple's latest A14 Bionic SoC, which provides plenty of power for apps and games, as well as beefed-up AI processing for machine learning and security. It's available in five colors, with 64 GB or 256 GB of storage, as well as cellular or WiFi-only options.
4. Surface Pro X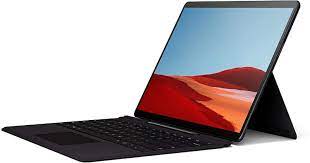 The Microsoft Surface Pro X takes on the iPad Pro lineup of devices. The device can be used as a tablet or as a laptop when docked with a keyboard. The Slim Pen can also be charged in the keyboard dock and be ready to use at a moment's notice. Surface Pro X is for those who want to carry a Windows experience without investing in a laptop. It has productivity apps, email, social networks, and even entertainment apps.
5. Amazon Fire HD 8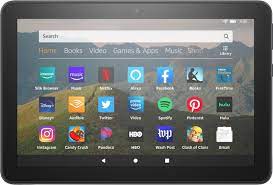 A great cheap tablet for students is the Amazon Fire HD 8 (2020). As long as you don't expect the iPad Pro's level of performance and features, you should be pleasantly surprised. The new model comes with decent specs at a low price, and Amazon has improved the performance over its predecessor while keeping the price low.
6. Samsung Galaxy Tab S6 Lite 10.4-inch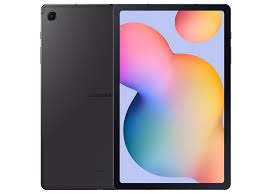 A familiar, lightweight, sleek design comes with this new Samsung tablet, along with the solid specs you would expect from a Samsung tablet.
Its 12-hour battery life and microSD card slot make the S6 Lite an ideal tablet for storing classwork and media files. A new version of its S Pen was also announced, which features a finer tip, improved latency, and a new design.
7. Lenovo Tab M10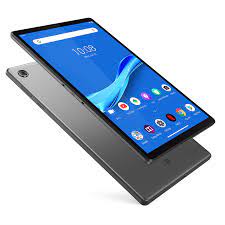 The Lenovo Tab M10 is another Android tablet designed for on-the-go content consumption. With a display size of 10.3 inches and a resolution of 1920 by 1200 pixels, the device offers good visuals. With this device, you can watch your favorite streaming content as well as play some light gaming. You can also take online classes with this device. You can edit documents and do some lite productivity via apps like Google Docs, Sheets, etc., even though the tablet may not be ideal for productivity.
8. Huawei MatePad Pro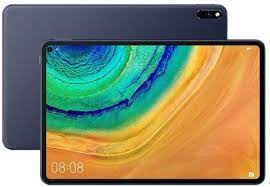 MatePad Pro is Huawei's best tablet yet and is becoming increasingly impressive in the tablet world. You'd expect a more expensive tablet to have a larger screen and a longer battery life.
9. Realme Pad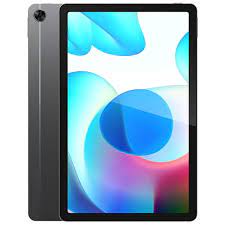 Realme's Android-powered tablet is its first attempt. A slim package and capable hardware are offered at an affordable price. As long as you don't consider it a productivity device, all of this works well.
With a display this sharp and bright, the tablet is able to handle direct sunlight. Media consumption is taken into account with Widevine L1, which allows for high-quality video streaming in full-HD. In addition, the quad-speaker audio setup produces clear sound that fills a room with volume.
10. Microsoft Surface Go 2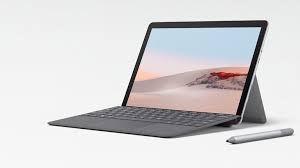 Students who want a Windows-powered tablet at an affordable price will appreciate the Surface Go 2. This sequel is a significant improvement over the first Surface Go. The screen is larger and has thinner bezels on a 10.5-inch device. New design allows for a bigger screen, arguably the most important aspect of a tablet.
Bottom Line : 
If you're a student, you have a lot of options to choose from. The main criterion we used to determine which tablets are best for students is performance and portability.
Also Read: 10 Best movies on Amazon Prime to watch right now