A variety of films that appeal to different preferences are available with Amazon Prime. Best movies on Amazon Prime features a wide range of films over the last eight decades, including some of the most uncommon and distinctive ones. Approximately 64% of households throughout the world have an Amazon Prime subscription, making it a well-liked option.
Surprisingly, 40% of Amazon Prime subscribers spend more than $1,000 USD on the Amazon website each year. The fact that Amazon Prime has more than 100 million users globally shows how widely used it is. This service has a global reach because it is available in more than 200 different nations. However, because there are so many badly chosen titles buried therein, it can be difficult to navigate the platform and uncover outstanding movie alternatives.
The surfing process can be confusing and even painful because titles suddenly disappear and resurface under new URLs without any prior notice. Users find it difficult to follow what's happening in such situations. Here, we have listed the best movies on Amazon Prime for you to watch right now.
Table of Content
One Night in Miami (2021)
Man on Wire (2008)
Johnny Guitar (1954)
The Silence of the Lambs (1991)
The Social Network (2010)
Sleepless in Seattle (1993)
The Royal Tenenbaums (2001)
Little Women (1994)
The Thin Red Line (1998)
Beginners (2011)
She Said (2022)
Air (2023)
Judy Blume Forever (2023)
Bros (2022)
Top Gun: Maverick (2022)
Shotgun Wedding (2023)
Wildcat (2022)
Nanny (2022)
Your Christmas or Mine? (2022)
Good Night Oppy (2022)
My Policeman (2022)
Torn Hearts (2022)
The Northman (2022)
Catherine Called Birdy (2022)
Dog (2022)
Samaritan (2022)
The Lost City (2022)
Thirteen Lives (2022)
Licorice Pizza (2021)
Anything's Possible (2022)
Don't Make Me Go (2022)
House of Gucci (2021)
Marry Me (2022)
No Time to Die (2021)
Emergency (2022)
All the Old Knives (2022)
Master (2022)
Lucy and Desi (2022)
The Protégé (2021)
Book of Love (2022)
I Want You Back (2022)
A Hero (2021)
Being the Ricardos (2021)
Encounter (2021)
The Electrical Life of Louis Wain (2021)
Everybody's Talking About Jamie (2021)
The Big Sick (2017)
Cinderella (2021)
Annette (2021)
Borat Subsequent Moviefilm (2020)
List of 50 Best Movies on Amazon Prime to Watch Right Now
We have taken into account a number of variables to ensure relevance in order to give you a thorough list of the greatest films that are now available on Amazon Prime. New releases, Prime Video originals, and highly renowned films are our main areas of concentration. By giving these categories the highest priority, we hope to provide you with a selection that includes both the newest releases and well-regarded films.
Continue reading to learn about the best movies on Amazon Prime that come highly recommended for your viewing pleasure.
1. One Night in Miami (2021)
According to a barebones summary of One Night in Miami, this looks like a dude's delight movie: four men out on the town, no attachments holding them back, and a limit on their evening revelry that extends up into the sky. One of the best movies on Amazon Prime.
The four men in the story are Sam Cooke, Cassius Clay, Jim Brown, and most importantly, Malcolm X; the city is actually the Magic City; and the particular evening is February 25, 1964, when heavyweight boxing champion Sonny Liston crossed gloves with Clay and lost his title in a shocking upset.
2. Man on Wire (2008)
A "thorough, understated, and altogether enthralling documentary" by James Marsh. It tells the incredible story of French daredevil Philippe Petit and his friends and accomplices who sneaked into the World Trade Center. One of the best movies on Amazon Prime.
One night in 1974 so Petit could make his tightrope walk between the Twin Towers in the early morning hours. Marsh cleverly combines archival footage and contemporary interviews with re-enactments, framing Petit's daring feat as a heist movie with the possibility of death as the payoff.
3. Johnny Guitar (1954)
Johnny Guitar is a strange and rare fifties Western that barely holds onto its genre trappings. The films of Nicholas Ray always featured borderline-hysterical, hyper-magnified psychological drama. One of the best movies on Amazon Prime.
Against wrathful rival Mercedes McCambridge, he pits tough saloon keeper Vienna (played by Joan Crawford). Vienna's love interest Sterling Hayden appears as the catalyst for the witch hunt in the film, but he's not the film's focus.
4. The Silence of the Lambs (1991)
Dr. Hannibal Lecter, played by an Oscar-winning Anthony Hopkins in Jonathan Demme's 1991 adaptation of the Thomas Harris best seller. It is also one of the most enduring fictional characters in popular culture.
Other awards included best picture, best director, best screenplay, and best actress. Clarice Starling is played by Jodie Foster with a sharp combination of small-town naiveté and quick wits. One of the best movies on Amazon Prime.
5. The Social Network (2010)
As one of the most financially successful and problematic institutions of the 21st century, the Social Network charts its evolution. In the film, Rooney Mara plays Erica, a young woman with no social skills, who breaks up with Mark Zuckerberg (Jesse Eisenberg).
In a literal, machine-like translation of her every word, Zuckerberg sometimes throws in a sarcastic witticism to confuse Erica. As the film progresses, this sort of wordplay ebbs and flows. One of the best movies on Amazon Prime.
6. Sleepless in Seattle (1993)
He delivers a searching monologue on a radio show, and Meg Ryan becomes so enchanted by his words that she travels across the country to track him down. In this feather-light romantic comedy from Nora Ephron.
The writer and director pay homage to the classic tear-jerker "An Affair to Remember" by meeting at the top of the Empire State Building in a climactic scene. One of the best movies on Amazon Prime.
7. The Royal Tenenbaums (2001)
This lovingly eccentric comedy-drama from director Wes Anderson stars Gene Hackman as the estranged father of a brood of famous children. As adults, the Tenenbaum offspring are reunited with their father (portrayed by Ben Stiller, Gwyneth Paltrow, and Luke Wilson).
Their father is pretending to be terminally ill. "Tenenbaums" is one of Anderson's most heartfelt and moving films, and its closing scenes are especially moving. One of the best movies on Amazon Prime.
8. Little Women (1994)
Film versions of Louisa May Alcott's classic novel "Little Women" aren't new; older versions date back to the silent era. But director Gillian Armstrong ("My Brilliant Career")'s 1994 take pitches the film adroitly to modern audiences without condescending to its old-fashioned sentimentality.
One of the best movies on Amazon Prime. Beautifully staged and wonderfully performed, this is a superb introduction to one of the greatest works of young adult literature.
9. The Thin Red Line (1998)
Adapting James Jones' novel (with elements of his other novel, "From Here to Eternity"), Terence Malick's first film in two decades was described as "hauntingly majestic". With this film, Malick departed from the straightforward narrative inclinations of "Badlands."
He was more interested in cinematic poetry than prose and fashioned images and voice-overs that captured a mood more than plot points. This probably sounds anathema to a war story, but Malick pulls it off with an illustrious cast (including Sean Penn, Nick Nolte, Woody Harrelson, Jared Leto, and others). Malick creates a film that is intoxicated by the possibility that beauty and bloodshed can coexist.
10. Beginners (2011)
This serious heartfelt-comic drama from writer and director Mike Mills. It explores a young man's complicated memories of his father and his own present.
A gay man named Hal (an Oscar-winning Christopher Plummer) came out late in life to Oliver's father (Ewan McGregor). It is one of the best movies on Amazon Prime.
11. She Said (2022)
The two reporters Jodi Kantor and Megan Twohey, played by Zoe Kazan and Carey Mulligan, are the focus of this honorable drama. One of the best movies on Amazon Prime.
The movie, which is based on their book, follows their investigation into Harvey Weinstein and details how they exposed his sexual harassment and started the #MeToo movement. Their ground-breaking efforts sparked a revolution in Hollywood and gave women around the world more authority.
12. Air (2023)
The movie starring Ben Affleck explores Nike's ground-breaking decision to design a basketball shoe line around the relatively unknown Michael Jordan. It provides an engrossing examination of sports marketing's early years and the bold business endeavors that were successful.
The film, which also promotes Nike, shines thanks to its masterful screenplay, top-notch performances from a wonderful ensemble cast, and Affleck's deft incorporation of comedy into business relations. One of the best movies on Amazon Prime.
13. Judy Blume Forever (2023)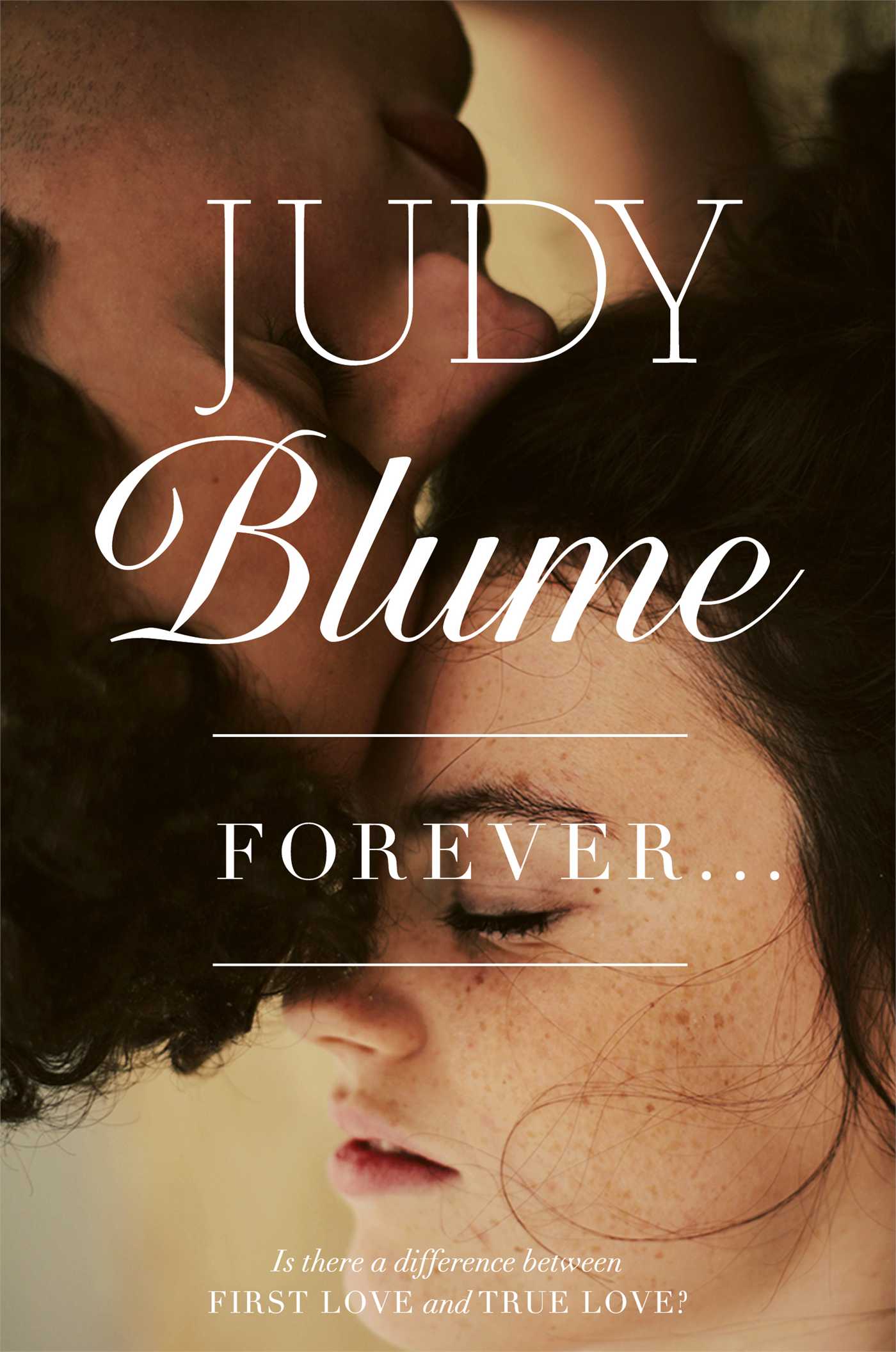 The renowned author Judy Blume takes center stage in this documentary as it explores her incredible life and career as one of the most well-known authors of young adult literature. One of the best movies on Amazon Prime.
Judy Blume Forever explores the significant impact she had on the lives of young women and features interviews with famous admirers including Molly Ringwald, Samantha Bee, and Lena Dunham. It also explores the debate brought on by her open portrayal of teenage sexuality, illuminating the narrow-minded viewpoints she met.
14. Bros (2022)
Billy Eichner plays the main character as well as the writer in this acclaimed homosexual romantic comedy. The narrative centers on a podcast host (Eichner) who is about to launch an LGBTQ+ museum in New York City. One of the best movies on Amazon Prime.
But when he meets another single gay man (played by Luke Macfarlane), his already frantic life takes an unexpected turn. Their obvious bond binds them together against all circumstances despite their reluctance to commit.
15. Top Gun: Maverick (2022)
Experience the thrill of Top Gun: Maverick on your phone as well on the big screen! You can now watch the thrilling IMAX action and alluring masculinity on your 6-inch screen thanks to Prime Video. One of the best movies on Amazon Prime.
This action-drama movie, which was directed by Joseph Kosinski and stars Tom Cruise, is categorized as both. Prepare for a thrilling cinematic adventure in the palm of your hand with the PG-13 rating and 78 Metacritic score of "The Darkest Hour."
16. Shotgun Wedding (2023)
The standards for what constitute an excellent film might differ substantially. Even if positive reviews from critics, noteworthy contributions to society, or unusual characteristics like a talking dog may be taken into consideration by some, it's crucial to remember that personal preferences and viewpoints play a considerable impact.
Shotgun Wedding, a Prime Video original film, might not meet the criteria for both widespread acclaim and significant social impact. The fact that it stars both Jennifer Coolidge and Jennifer Lopez makes it a special offering for fans. The movie combines double crosses and humorous violence and features Lopez fighting off pirates who interrupt her wedding.
17. Wildcat (2022)
In spite of having various life experiences like tattoos and battle, the veteran of the Afghanistan War finds comfort and relatability via his love of cats in this fascinating documentary. He travels to the South American jungles while dealing with PTSD.
Later, meets a committed environmentalist working at a wildlife refuge there. He establishes a strong bond with an ocelot kitten in this refuge. Anyone who has ever experienced comfort and connection via the presence of a furry pet will be able to relate to this documentary.
18. Nanny (2022)
Immigrant horror stories are a gripping and exciting type of cinema that Hollywood has recently embraced. This storytelling, which were brought to life by fresh voices, included unusual viewpoints and displayed a strong level of appeal. Examples of this strategy in action include Netflix's His House and No One Gets Out Alive.
The excellent writer/director Nikyatu Jusu's first film, Nanny, maintains the pattern. The main character of the novel is an illegal West African nanny who looks after a child for a couple in New York while awaiting the arrival of her own child, who she was forced to leave behind.
19. Your Christmas or Mine? (2022)
This British Christmas movie may be just what you're searching for if you need some holiday cheer combined with romantic misadventures. Asa Butterfield plays a young man in the story who can't bear the idea of spending the holidays apart from his sweetheart.
He makes the decision to go to her family's home in an effort to surprise her. It turns out that his fiancée also had the same intention, so they ended up spending the holiday with one other's families. One of the best movies on Amazon Prime.
20. Good Night Oppy (2022)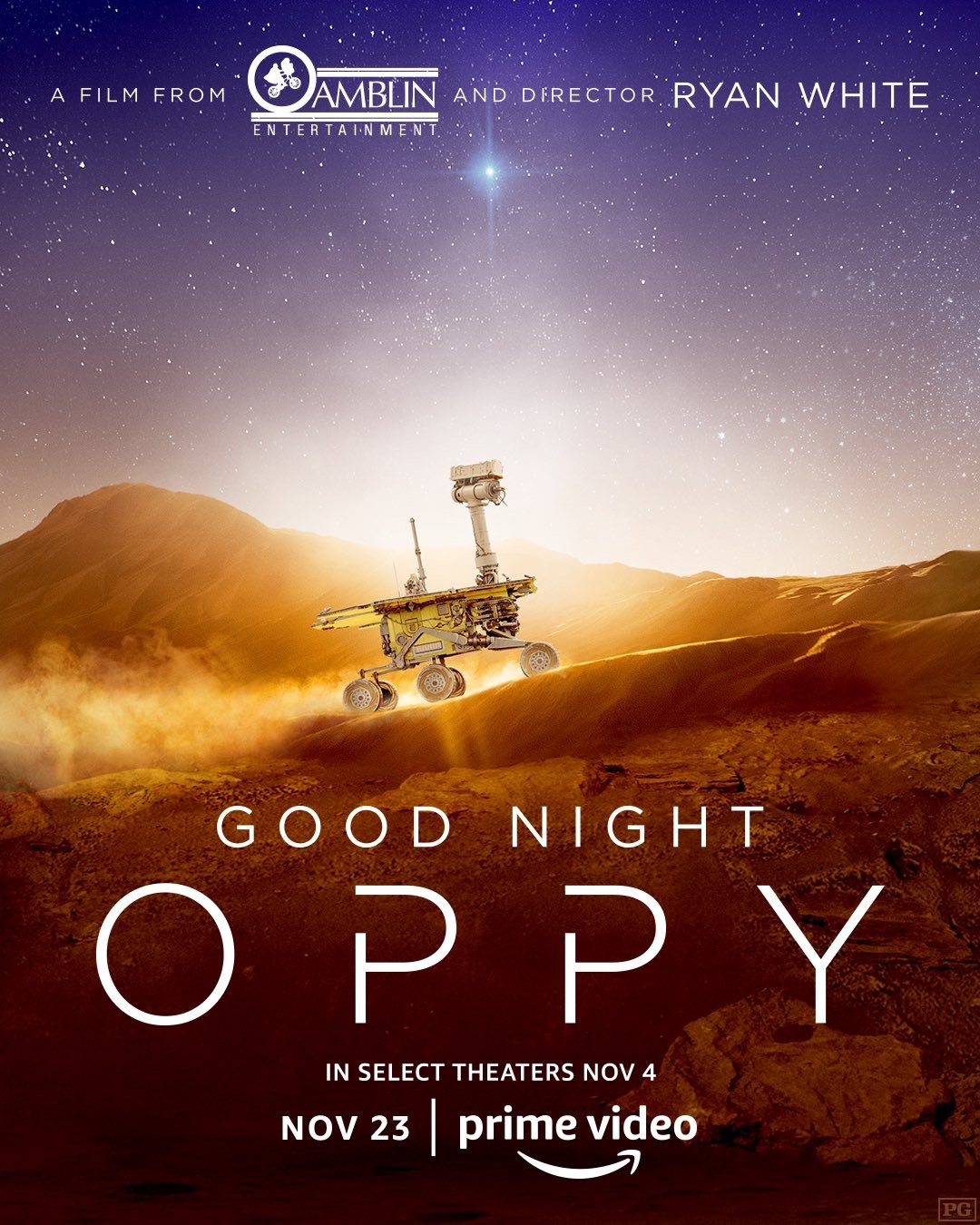 The amazing voyage of the Mars rover Opportunity takes the stage in this riveting documentary. Opportunity surpassed all expectations when it landed on Mars in 2004 and kept running for nearly 15 years, despite having been designed for a 90-day mission.
The movie examines both the astonishing tale of the rover and the close emotional connection that NASA personnel had with this extraordinary equipment. The Critics' Choice Documentary Award for Best Feature has already been given to the documentary.
21. My Policeman (2022)
You shouldn't let the British movie My Policeman's mixed critical and audience reception deter you from watching this historical romance. While watching the movie, you could find yourself looking for clues regarding Harry Styles and Olivia Wilde's actual relationship as well as any potential mishaps at the Don't Worry Darling movie premiere.
One of the best movies on Amazon Prime. The secret homosexual connection portrayed in a less progressive era, in the opinion of critics, ought to be the movie's main focus.
22. Torn Hearts (2022)
Brea Grant follows up on the success of her critically acclaimed black comedy horror movie 12 Hour Shift with a lighthearted thriller. The plot centers on two budding female country musicians who believe that meeting a reclusive music legend (played by Sagal) can help advance their careers.
However, what at first seems like the ideal chance to work together on a new song gradually turns into a series of emotional and practical difficulties. One of the best movies on Amazon Prime.
23. The Northman (2022)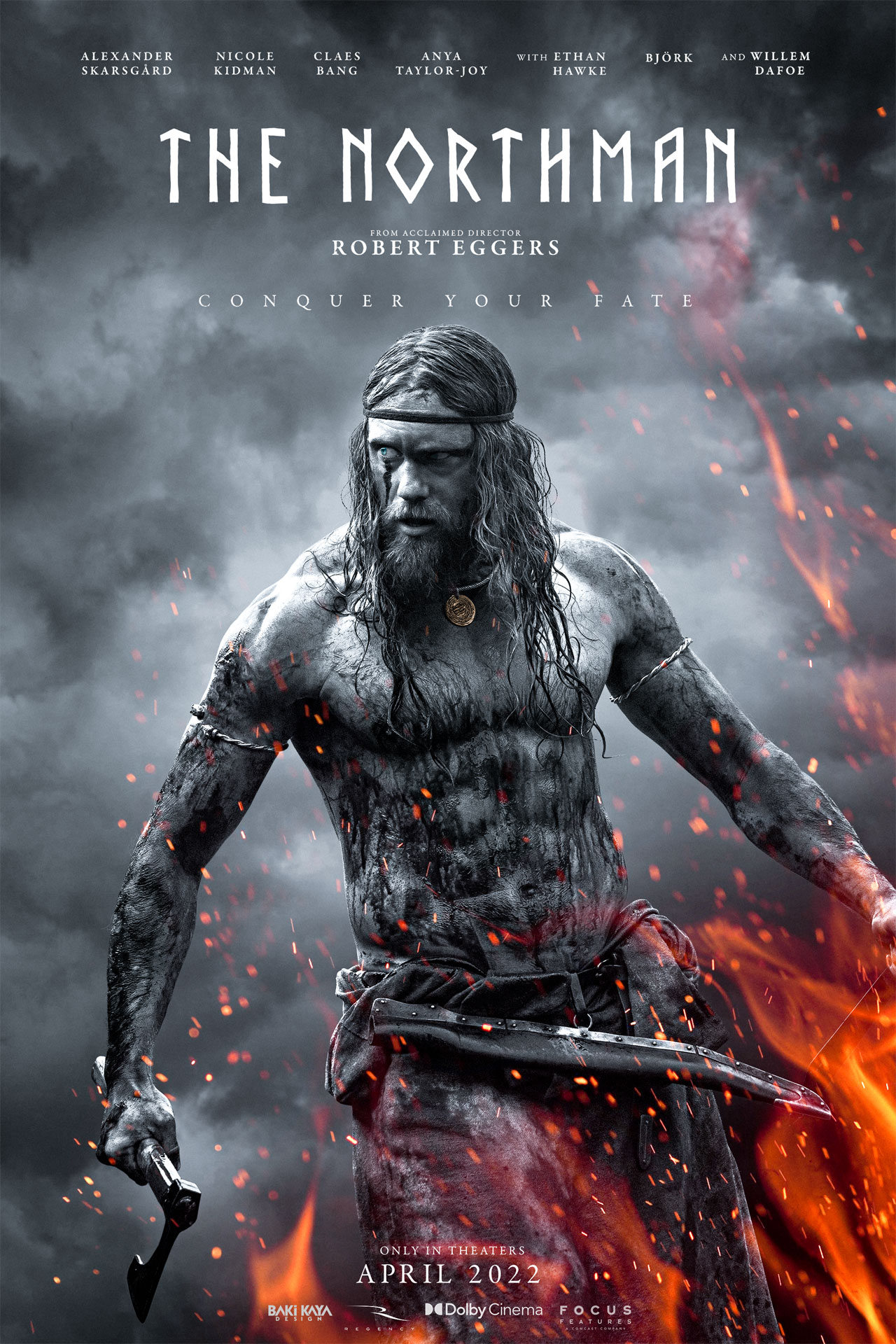 The Northman, a gripping and suspenseful picture by Robert Eggers set in Viking society, was once only accessible via Peacock. The good news for viewers is that it has finally arrived on Prime Video. One of the best movies on Amazon Prime.
Alexander Skarsgrd plays a modern-day Viking prince in this outstanding movie who is driven by the urge to avenge the death of his father. The film's attractiveness is increased by Skarsgrd's patient and harsh performance.
24. Catherine Called Birdy (2022)
Lena Dunham gives historical period pieces a modern spin, showing that they don't have to be drab and lifeless in a welcome break from conventional period pieces. The young woman in this movie, Bella Ramsey of Game of Thrones fame, lives in 1290 England.
When she learns that her parents want to marry her off for social status, she comes up with a plot to thwart their intentions. The movie blends contemporary pop songs and Gen Z slang while keeping the visual splendor of ornate costumes and powdered wigs, giving the story a lively energy.
25. Dog (2022)
For many, the prospect of seeing Channing Tatum in a road trip movie with a cute canine sidekick is sufficient justification. But it provides more than simply light amusement. One of the best movies on Amazon Prime.
The plot is on an Army veteran (played by Tatum) who, with the help of his friend's devoted dog, sets off in a race against time to attend the funeral of a dead comrade. This film stands out for its unanticipated sensitivity, which gives the story more emotional depth.
26. Samaritan (2022)
This gloomy superhero movie, which was first supposed to hit theatres in 2020, was repeatedly postponed until finally making it to Amazon Prime Video in 2022. One of the best movies on Amazon Prime.
In the film, Sylvester Stallone plays the superhero Samaritan, who vanishes for 20 years from the public eye. But when a young child learns who he really is, he turns into a motivating force, inspiring Samaritan to resume his efforts to combat crime and bring order back to the streets.
27. The Lost City (2022)
Sandra Bullock plays a romance author who is kidnapped by a villainous millionaire (played by Daniel Radcliffe) in this nostalgic adventure. The kidnapper is convinced that she is the key to finding a lost treasure that is mentioned in one of her books.
Let's introduce Channing Tatum, the attractive but vapid male model who acted as the model for the book covers. He sets off on a risky quest because he is determined to save her. The plot develops with a mixture of typical romance and humour, as one could anticipate. One of the best movies on Amazon Prime.
28. Thirteen Lives (2022)
This exciting movie, directed by Ron Howard, explores the dramatic true story of the 2018 Tham Luang Thai cave rescue. The plot centres on a young boys' football team and their coach who become trapped in a cave, as well as the extraordinary multinational team of cave divers who risk everything to rescue them.
Despite being one of three rescue-related projects, the other two being the Netflix limited series Tham Luang and the National Geographic documentary The Rescue, Howard's video gives an in-depth account of the whole rescue effort. One of the best movies on Amazon Prime.
29. Licorice Pizza (2021)
The 2021 release of Paul Thomas Anderson's uplifting teen romance movie has won over moviegoers' hearts. Three nominations for Academy Awards were given to this critically praised film, including Best Picture, Best Director, and Best Original Screenplay.
The tale centres on a 15-year-old aspiring actor played by Cooper Hoffman and his growing relationship with Alana Haim, who plays a photographer's assistant in her early 20s. The setting is the nostalgic San Fernando Valley of 1973 in Southern California. One of the best movies on Amazon Prime.
30. Anything's Possible (2022)
This endearing movie covers a high school coming-of-age story in the exciting directorial debut of the incredibly gifted Billy Porter. The story is centred on a trans girl, played by Eva Reign, and a brave boy, played by Abubkar Ali, who takes a risk and asks her out.
It explores the difficulties they encounter in the face of probable social reaction. Notably, Renée Elise Goldsberry, who completes the all-star cast, appears in the movie. One of the best movies on Amazon Prime.
31. Don't Make Me Go (2022)
For those who are unable to cry, John Cho's movie may be the answer. Cho plays a single parent who is dealing with a non-fatal sickness and travels with his teenage daughter from California to New Orleans for his college reunion.
This journey serves as a powerful metaphor, highlighting maturation and personal development. However, be prepared for a controversial and surprising ending that can leave some viewers perplexed. One of the best movies on Amazon Prime.
32. House of Gucci (2021)
The lavish crime drama "House of Gucci," which made a big arrival into theatres last year, is now available on Prime Video. The film, which was directed by Ridley Scott and stars Lady Gaga, Adam Driver, Al Pacino, and Jared Leto in his signature transformational performance, tells the tragicomic story of the Gucci family's loss of the fashion company.
One of the best movies on Amazon Prime. If you missed the theatrical performance, you can now watch it at home in the privacy of your own house and imitate Lady Gaga's Italian accent without offending anyone.
33. Marry Me (2022)
Those who are unable to enjoy "Marry Me" may be beyond help. This Jennifer Lopez romantic comedy is a classic, and in it, J. Lo plays Kat Valdez, a well-known pop star who resembles herself quite a bit. One of the best movies on Amazon Prime.
During their unique concert/wedding broadcast, Kat's fiancé (played by Maluma) dumps her, so she chooses a random Brooklyn parent (Owen Wilson) from the audience to be her replacement husband. As fate would have it, they fall in love, but they must deal with the difficulties presented by their different lifestyles.
34. No Time to Die (2021)
The Bond film "No Time to Die" is significant since it marks Daniel Craig's final outing as the legendary spy. The movie is a long, elegant affair that occasionally veers into confusing terrain, even if it's neither the best nor worst instalment. One of the best movies on Amazon Prime.
The plot centres on Bond, a former MI6 agent who is now trying to enjoy a quiet life as a genuinely endearing person. The peace is soon disturbed, though, when the CIA asks him to help them track down a frightening and enigmatic enemy played by Rami Malek.
35. Emergency (2022)
An underrated Amazon film that deserves notice is a party comedy fan's dream among the clamour of high-profile releases. Two African-American college seniors (RJ Cyler and Donald Elise Watkins) joyfully embrace a string of parties before spring break in this engrossing tale.
They discover a white girl who is unconscious and has no idea how she got there in their flat, which causes their celebration to take an unexpected turn. The movie received fantastic reviews when it was screened earlier this year.
36. All the Old Knives (2022)
While the title "All the Old Knives" may conjure up visions of a "Knives Out" sequel set in a nursing home (a free concept for Rian Johnson), it is actually an exciting film starring Chris Pine and Thandiwe Newton as former lovers who are also spies.
The movie, which is an adaptation of the same-titled novel by Olen Steinhauer, centres on Henry Pelham, played by Chris Pine, who is looking into a CIA mole while also dealing with his past relationship with Celia, played by Thandie Newton. Jonathan Pryce and Laurence Fishburne have joined the cast.
37. Master (2022)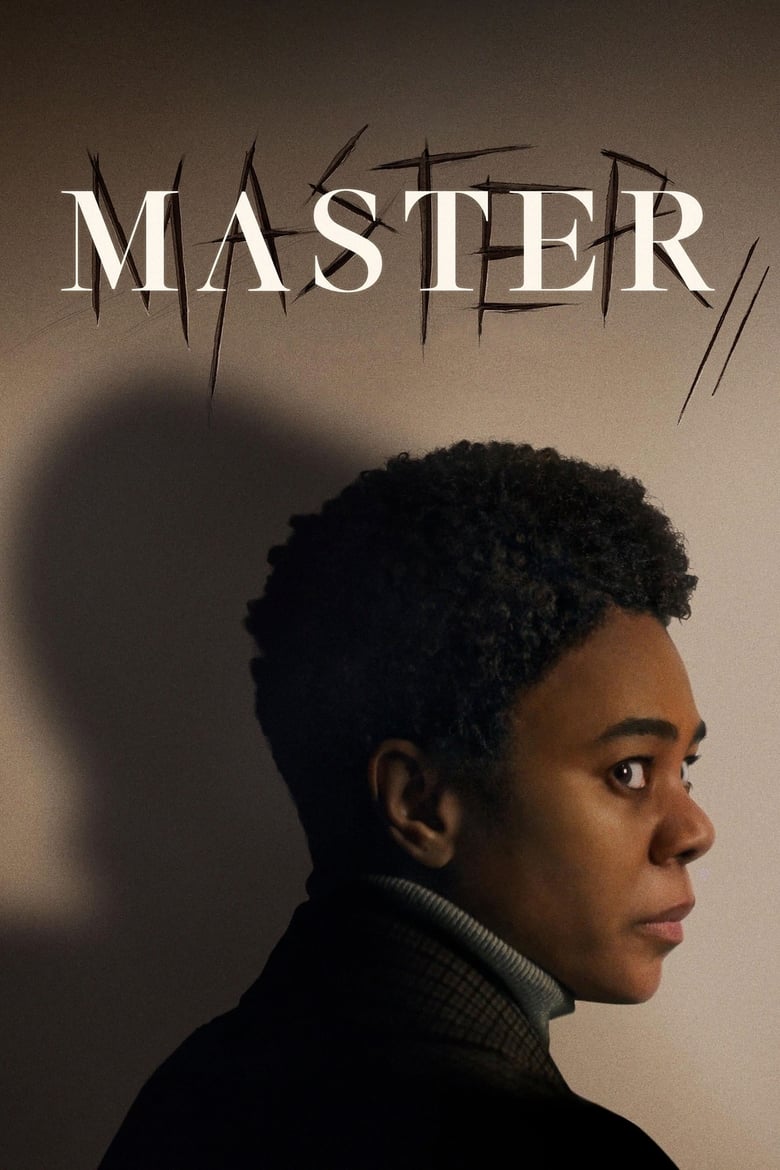 Regina Hall gives one of her best performances to date in this "Get Out"-inspired horror movie. The plot is on a famous university in New England with a troubling history of prejudice connected to the Salem Witch Trials. One of the best movies on Amazon Prime.
Along with a Black first-year student (Zoe Renee) and another Black faculty member (Amber Grey), Hall plays a professor at this primarily white university. They come across racism that has taken the form of a menacing presence as they travel through their scholastic path.
38. Lucy and Desi (2022)
Unquestionably, Nicole Kidman's portrayal of Lucille Ball in Aaron Sorkin's biopic "Being the Ricardos," which is available on Amazon, was outstanding. However, Amy Poehler also produced a fascinating documentary.
It explores the lives of Lucille Ball and Desi Arnaz, the stars of the cherished television program "I Love Lucy." Their experiences on the set and in their private lives are highlighted in this documentary.
39. The Protégé (2021)
In this suspenseful film, action star Maggie Q plays the major role of a contract killer out for bloody vengeance against those who killed her mentor, played by Samuel L. Jackson. One of the best movies on Amazon Prime.
She is caught up in a risky game with a ruthless crook played by Michael Keaton as the plot develops. Their on-screen connection is so natural that it helps the movie's shortcomings to be overlooked.
40. Book of Love (2022)
Sam Claflin plays a role reminiscent of Hugh Grant's legendary personas from the 1990s in this amusing and endearing romantic comedy. Claflin plays a stuffy British romance author who learns that his unimpressive book has unpredictably become a huge hit in Mexico.
He starts a book tour around the nation, spurred on by his recent surge in fame. But when he gets there, he discovers that Maria, the translator played by Verónica Echegui, has entirely changed the Spanish version of his work into a hotter and more intriguing story.
41. I Want You Back (2022)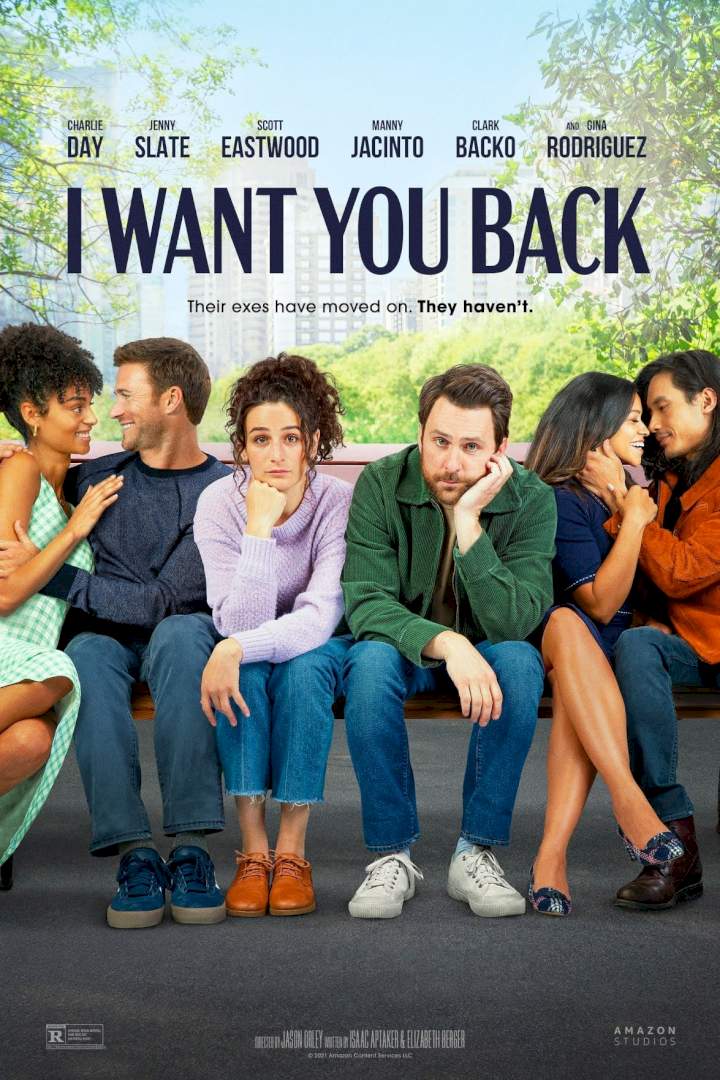 In "I Want You Back," these two trustworthy chaos-makers unite as strangers who connect over their most recent breakups. They create an unexpected alliance with the goal of destroying their new relationships in order to win back their ex-partners. One of the best movies on Amazon Prime.
This movie combines a lovely blend of humour and clumsy plots with a strong plot that injects new insight into the romantic comedy genre. Get ready to be amused by Jenny Slate and Charlie Day's remarkable rom-com comedy talent.
42. A Hero (2021)
The two-time Oscar winner and renowned Iranian director Asghar Farhadi offers his most recent masterwork, a powerful morality tale that has received a lot of positive reviews. One of the best movies on Amazon Prime.
The protagonist of the novel is a man named Amir Jadidi, who is imprisoned as a result of his debt. However, while on leave, he finds a bag of gold coins and decides to give it back to its owner. He becomes a national hero as a result of this seemingly unselfish deed.
43. Being the Ricardos (2021)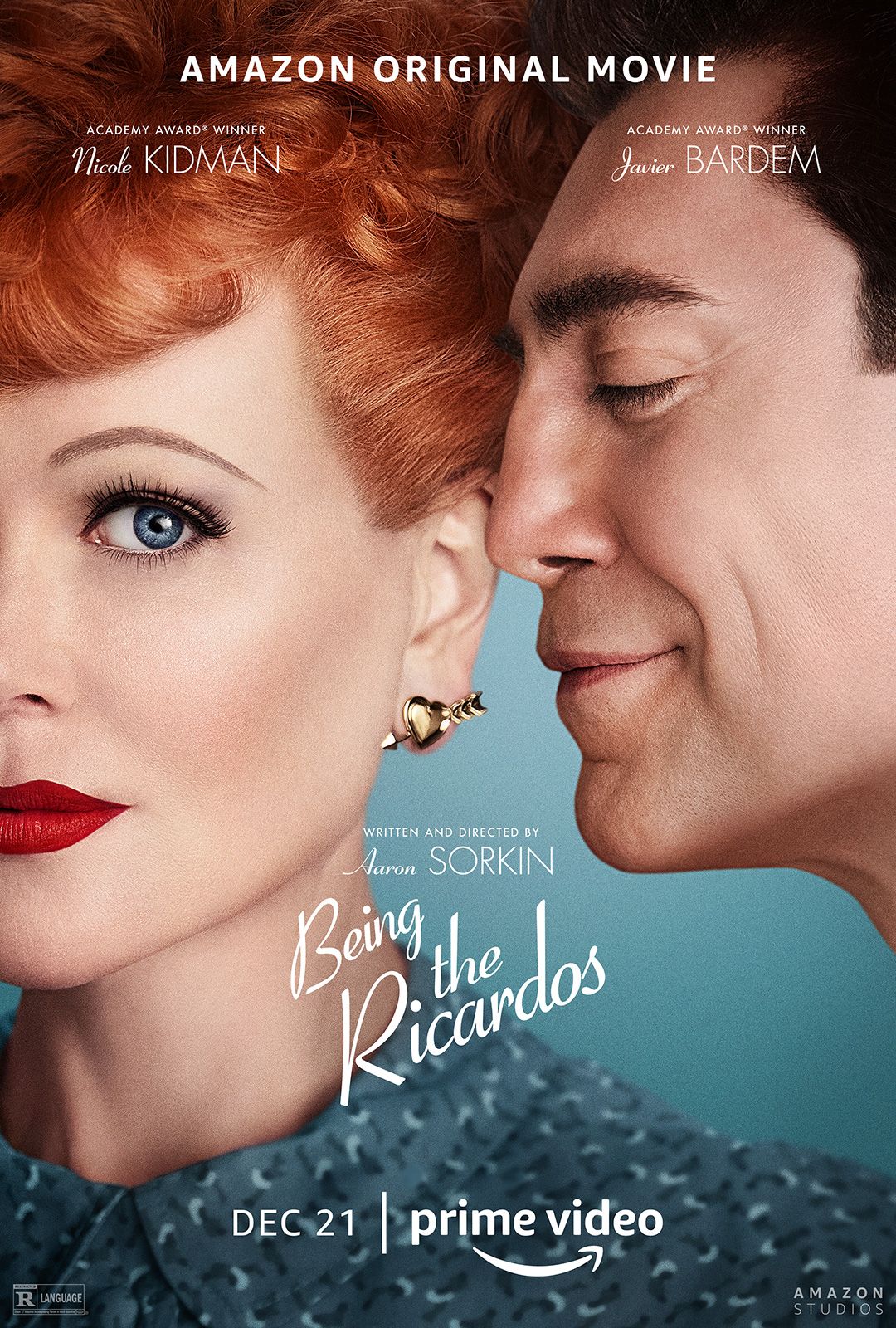 Aaron Sorkin plays both the writer and the director in the movie "Being the Ricardos," injecting Lucille Ball and Desi Arnaz with his trademark verbose monologues. The biopic follows Ball and Arnaz during a pivotal time in their careers, when Ball is accused of being a communist and relationship rumours are rampant.
Despite conflicting early reviews, the movie has a fantastic ensemble, headlined by Nicole Kidman as Ball and Javier Bardem as Arnaz. Talented performers like J.K. Simmons, Tony Hale, Alia Shawkat, and Nina Arianda are with them.
44. Encounter (2021)
After being nominated for an Oscar for his role in "The Sound of Metal," Riz Ahmed makes a comeback in a suspenseful sci-fi thriller that is reminiscent of "Take Shelter" and "War of the Worlds." Ahmed plays Malik Khan, a decorated Marine who develops paranoia in the movie.
He takes his two sons and goes AWOL to protect them out of a sense of impending alien danger while attempting to elude military personnel desperate to keep the information hidden. Michael Pearce, known for the outstanding psychological thriller "Beast" (2017), wrote and directed this film.
45. The Electrical Life of Louis Wain (2021)
Benedict Cumberbatch plays Louis Wain, a weird artist best known for his cat paintings in the late 19th and early 20th centuries, in this creative biographical drama. The movie focuses on Wain's love relationship with Claire Foy's portrayal of his sisters' governess.
Will Sharpe, known for his dark and whimsical film "Flowers," directed the film, and his distinct aesthetic is evident in the generally favourable but restrained reviews it has gotten. One of the best movies on Amazon Prime.
46. Everybody's Talking About Jamie (2021)
Get ready to have your heart and soul carried away by this uplifting and inspiring stage-to-screen musical. In this movie, a 16-year-old high school student is followed as he overcomes bullying and embraces his desire to become a drag queen. One of the best movies on Amazon Prime.
The story serves as a potent lesson of self-acceptance and the pursuit of ambitions because it is positive and resilient. The movie has received high appreciation from critics, who have compared it to the adored "Billy Elliott."
47. The Big Sick (2017)
The real-life romance between Kumail Nanjiani and his wife Emily V. Gordon served as the basis for this tender romantic comedy. While Zoe Kazan plays the fictionalised version of Emily, Nanjiani plays a fictionalised version of himself.
Following Emily's adult-onset Still's disease diagnosis and subsequent coma, the couple's budding relationship experiences an unanticipated turn. Get yourself for a moving and engrossing journey through love, hardship, and the strength of family in "The Big Sick."
48. Cinderella (2021)
It may be questioned whether another Cinderella retelling was necessary, but this movie offers a novel interpretation on the well-known fairy tale. Ella, played by Camila Cabello, is a driven young fashion designer who defies society norms in order to achieve her goals.
She is helped along the way by the charming fairy godparent played by Billy Porter, but Idina Menzel's nasty stepmother presents obstacles. One of the best movies on Amazon Prime.
49. Annette (2021)
If you haven't seen Annette yet, you need to know that it has received a lot of attention within the film festival circuit. In this unusual musical, Adam Driver plays Henry, a stand-up comedian who falls in love with Marion Cotillard's Ann, an opera singer, in a part that requires him to use a lower voice than usual.
The story develops themes reminiscent of both "A Star Is Born" and "Marriage Story," laced with a touch of surrealism, as their relationship experiences difficulties following the birth of their exceptionally talented daughter Annette.
50. Borat Subsequent Moviefilm (2020)
It becomes sense to go cautiously when a beloved character gets a sequel, but Borat Subsequent Moviefilm defies expectations and shines as a rare gem. The Kazakh journalist Borat, played by Sacha Baron Cohen once more, discovers that his international notoriety has unanticipated implications for his home nation.
Borat travels to America with the intention of giving former President Donald Trump a gift in order to restore Kazakhstan's reputation (it should be noted that the film was released prior to the 2020 election). It is one of the best movies on Amazon Prime.
Read Also: