It is always difficult to choose the best restaurants in India because every Indian restaurant has something unique. Nevertheless, we are fighting to find some of the best restaurants in India where everyone dreams of being able to taste some foods and their services. As people are crazy about food dishes in India, they are always eager to know the best foods or restaurants. Are you one of them?
Do you want to know which are the best restaurants in India?
Well, here we have brought 10 best restaurants in India which are best for their taste and services. These restaurants will provide you a great experience.
1. INDIAN ACCENT, NEW DELHI (One of the best restaurants in India)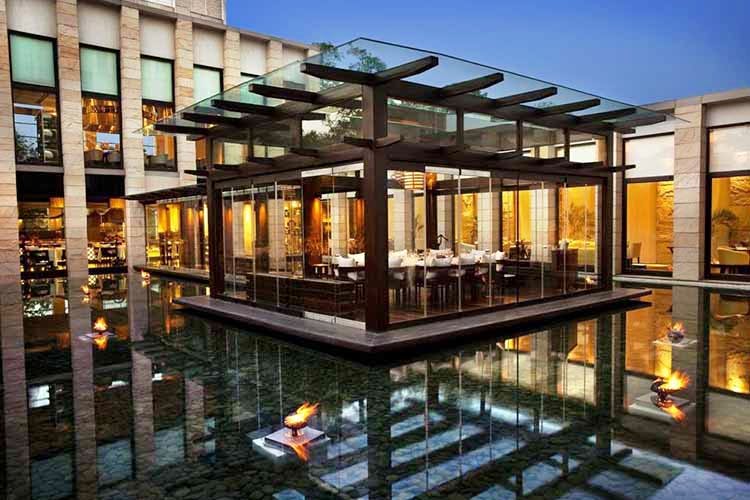 Indian Accent Restaurant has an international standard. It is a quiet boutique hotel in South Delhi. The concept of this restaurant is based on reservations. You must reserve your seat one day before going to the restaurant. The restaurant celebrates regional cuisines around the country and presents them in a unique way, playing with flavor combinations and textures.
It is located at Manor, 77, Friends Colony, New Delhi.
The cost for 2 persons is around Rs 5000. This place is best for a special occasion birthday or anniversary.
2. PESHAWRI, MUMBAI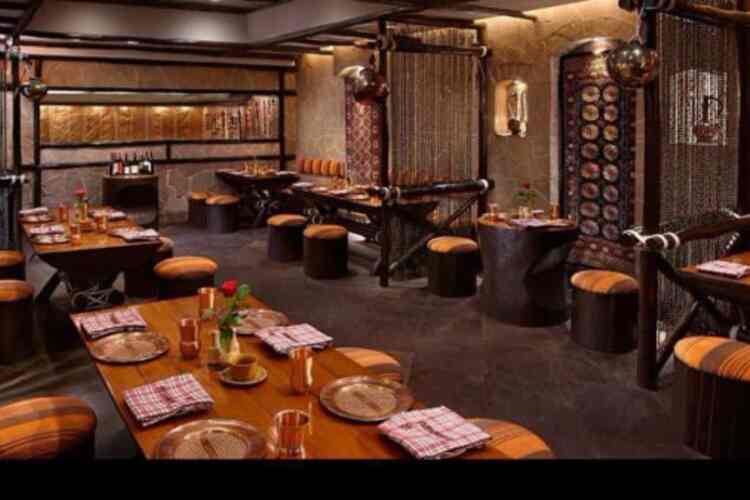 Peshawri restaurant is known for its delicious North-Indian cuisine in Mumbai. It is an award-winning restaurant in India.
The staple food of the northwest frontier region is cooked in a traditional clay oven, offering a wide menu of kebabs, a range of Rotis&of course the famous Dal Bukhara. Bukhara is one of the famous cuisines of Mumbai and Peshawri is famous for the Bukhara of Mumbai.
The menu has been printed on wooden blocks, the grocery is clay. This restaurant has beautiful wooden stools. The most famous food there is Sikandari Naan and Dal Bukhara.
It is located at ITC Maratha Hotel, Sahar Road, Andheri East, Mumbai.
The average fee for 2 persons is Rs 5000.
3. VILLA MAYA, TRIVANDRUM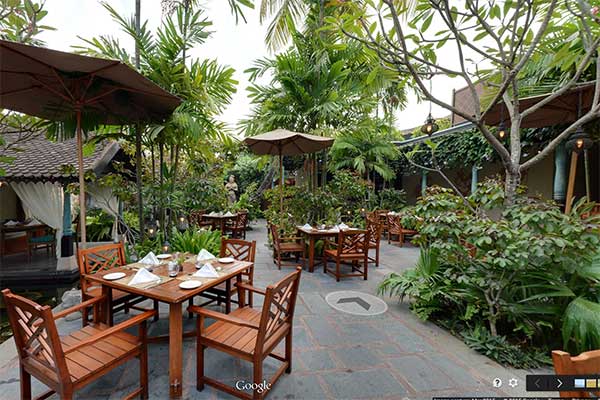 VILLA MAYA is something one dreams of, this restaurant speaks of timeless elegance.
The bungalow has a wide variety of dining spaces. The menu pays tribute to those countries that were involved in the spice trade with Kerala such as Morocco and Italy.
The famous dish of this place is near Muthoot Sky Chef, Enzakkal 120, Palayam Airport Road, Kerala. The average cost for 2 persons is Rs 4000.
If you are looking for a quiet and peaceful restaurant then you should go for it.
4. BUKHARA, NEW DELHI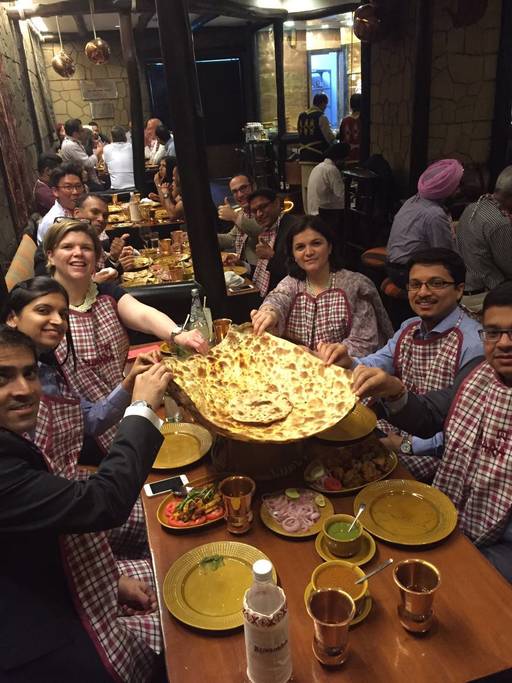 Bukhara is one of the famous and best restaurants in India, in this restaurant you are treated like a king, and for a while, this is your kingdom. It is a prestigious restaurant in India that you should visit once.
They serve delicious food and the most famous dish in this restaurant is Dal Bukhara, which is legendary.
This restaurant is located at Hotel ITC MAURYA, Sardar Patel Marg, Diplomatic Enclave, Chanakyapuri, New Delhi. Their average fee for a 2 person is Rs 7000.
5. AGASHIYE, AHMEDABAD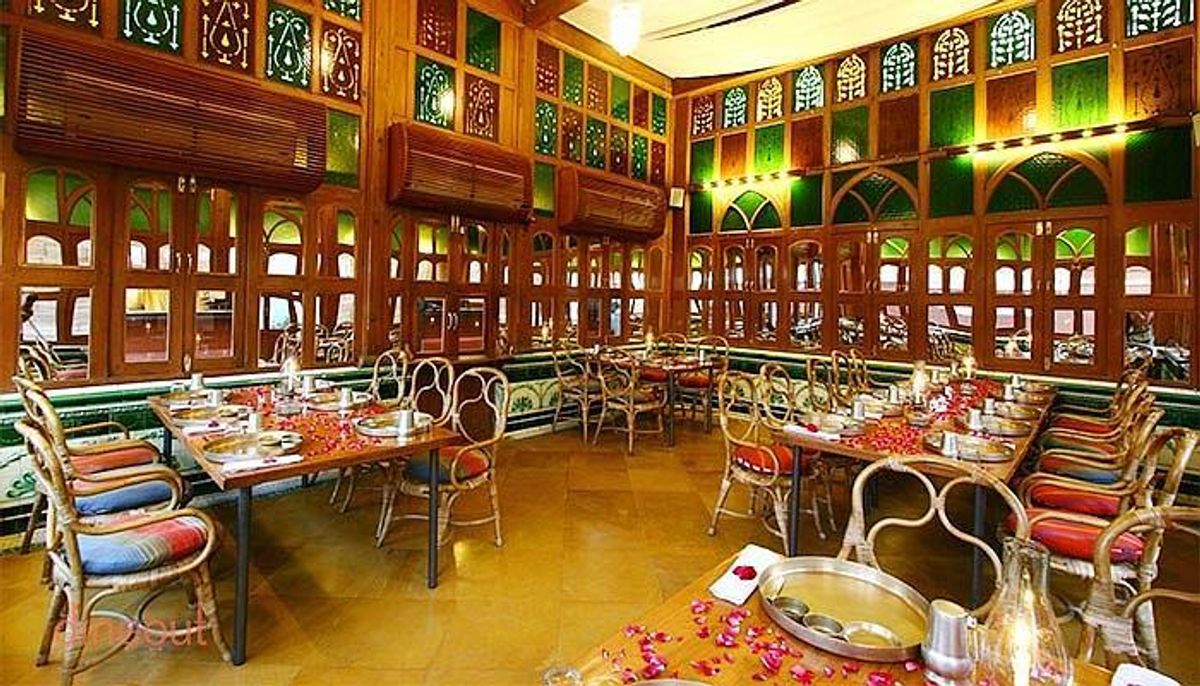 This restaurant is a small Jewel hidden across the Sabarmati River in old Ahmedabad. It is set in a quaint mansion called MGs hose.
If you are in the city and have not stayed in the Haveli before, then you should give time to go to this restaurant for dinner. There is indoor seating, you can also choose to sit on the terrace. It will give you traditional Gujarati dishes. They serve authentic and delicious food.
It is located in front of CG Syed Jail, Lal Darwaja, Ahmedabad, Gujarat, at the house of MG.
Khichdi kadi is a very tasty food that you must taste. If you are planning a romantic date with your loved one then you must go there. The cost for 2 persons is Rs. 1700.
6. KHYBER, MUMBAI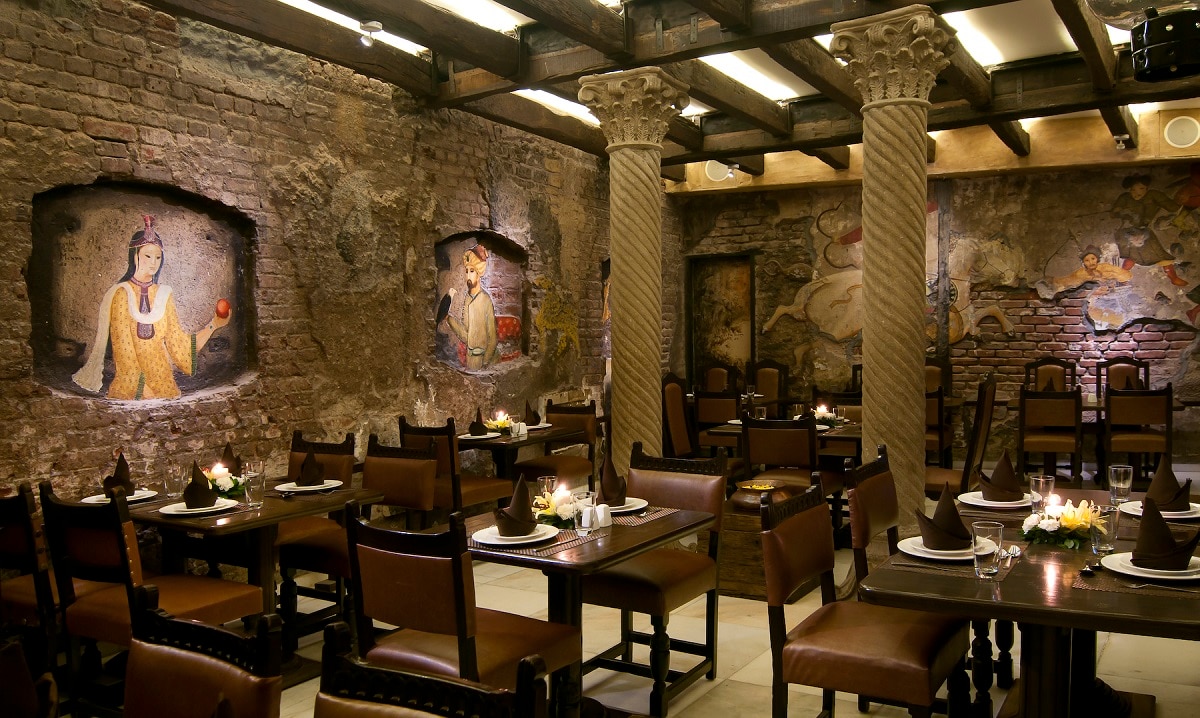 It is one of the best restaurants in India. The food is influenced by the cuisine of the Northwest Frontier. You should experience the food here.
It is located at 145, MG Road, Kala Ghoda, Fort, Mumbai.
They charge 2700 rupees from two persons. A famous and delicious dish is Achari Tikka and Keema Naan. You can plan a dinner with your family here.
7. MALAKA SPICE, PUNE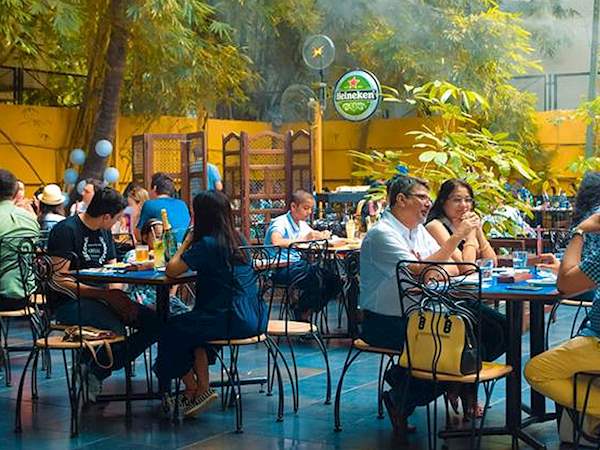 Malacca Spice is one of the famous restaurants in Pune where you can get the best South Asian food.
You can find a variety of seafood available here. Malacca Art is about dining in the middle of a carefully curated art gallery. You can enjoy the weather in Pune here.
It is located opposite Oxford properties, lane number 5, Koregaon Park, Pune, Maharashtra. Their fee for 2 people is 2000 rupees.
This restaurant offers a wide variety of foods such as Thai, Japanese, and other international cuisines. And, the restaurant's famous dishes are the three aunties and three grandmothers, duck dumplings and Taiwanese chicken stir-fry.
You can plan your evening with friends in a sumptuous meal and a lovely atmosphere.
8. GULATI, NEW DELHI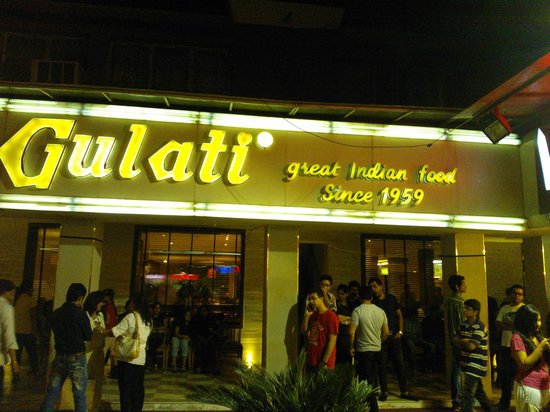 Gulati is one of the famous restaurants for North Indian foods in India. Its food is very yummy and delicious! The best option is to reserve the table in advance before going there.
It is located at Pandara Road Market, New Delhi.
They charge 1900 rupees for two persons. The most famous dishes there are Paneer Lababdar and Kakori Kebab. This restaurant is good for kitty parties and large gatherings.
9. PINCH OF SPICE, AGRA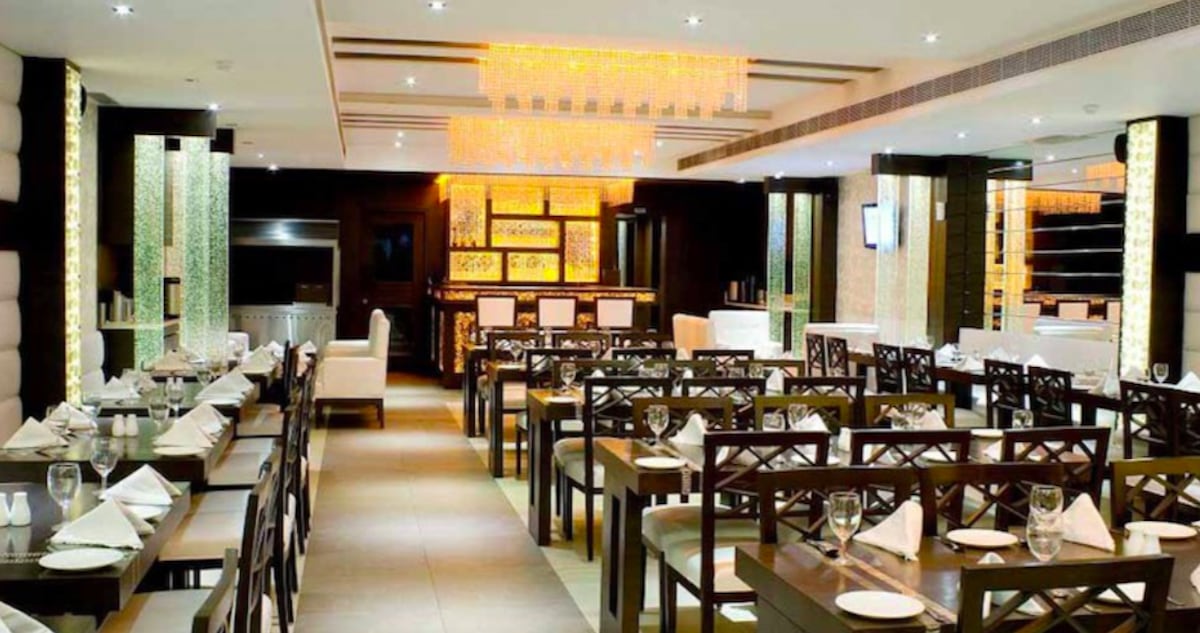 Agra is known for Taj Mahal, It has many reputed restaurants like Masala Library, Dum Pukht, Indigo, Sevilla, etc. It is always good when small-town starts rubbing shoulders with their big cousins ​​in terms of food excellence.
Similarly, Pinch of Spice is the best restaurant in India with the best food ever that is located in a small town on 23/453, Mahatma Gandhi Road, Sanjay Palace, Agra.
The most famous dish in this restaurant is Punjabi meat. Their average fee for 2 persons is Rs. 1300.
10. TUSCANY GARDENS, CANDOLIM, GOA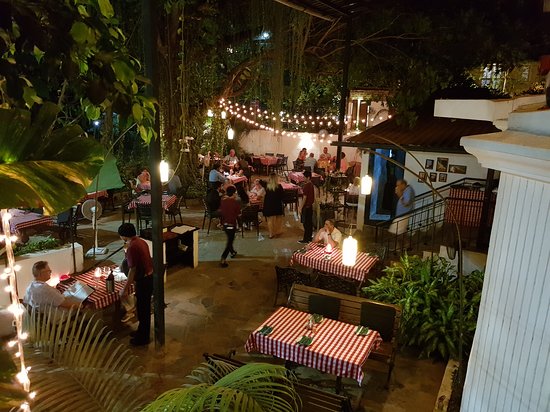 This restaurant is a casual place that serves non-fussy Italian food. Their food is authentic and delicious. You can sit indoors or enjoy the beautiful seating area in the open space.
They serve a variety of delicious food with authentic flavors.
This restaurant is located on the main road near Kingfisher Villa, Candolim, Goa.
The fee for two persons is Rs 1000. His famous meals are thin-crust pizzas. If you are planning for a party scene in Goa then you should plan for it.
CONCLUSION
Now try these options of 10 best restaurants in India and experience a delicious meal for yourself, your friends, family, and loved ones. Rush there now to have the best day ever!
Related: Top 10 Largest Malls in India Everyone Should Visit Once