Orlando is the destination for thrills and fun. It is largely considered to be the theme park capital of the world and offers more thrills than you can get through in a week, much less one day. With so many big theme parks that offer round-the-clock excitement, it's natural to feel exhausted and even burned out after a big day out. The best way to rejuvenate and prepare yourself for another full day of fun in the sun is by choosing the best luxurious resorts in Orlando that offers everything you need to take a day to lounge poolside or to just comfortably slow down in the evenings.
You will find the best resorts that are ideal for those at all price ranges in Orlando. From great family-friendly and budget-friendly resorts to luxury resorts perfect for a 5-star getaway experience. By knowing the best resorts to set your sights on early, you can follow and take advantage of special deals and sales, which commonly crop up around or after the big holidays in Orlando.
You will want to book ahead, so choose the best resorts now, subscribe to their newsletters, and book when you are ready so that you can enjoy a truly out-of-this-world experience the next time you vacation in Orlando.
List of the Best Luxurious Resorts in Orlando:
Westgate Lakes Resort & Spa
Four Seasons Resort Orlando at Walt Disney World Resort
Loews Royal Pacific Resort
Westgate Town Center Resort
Marriott's Harbour Lake
Cabana Bay Beach Resort
Signia by Hilton Orlando Bonnet Creek
The Grove Resort
Fantasy World Resort
Gaylord Palms Resort and Convention Center
1. Westgate Lakes Resort & Spa
This resort is less than 10 minutes drive away from some of the best theme parks and even has its own waterpark, Treasure Cove Water Park, available for guests.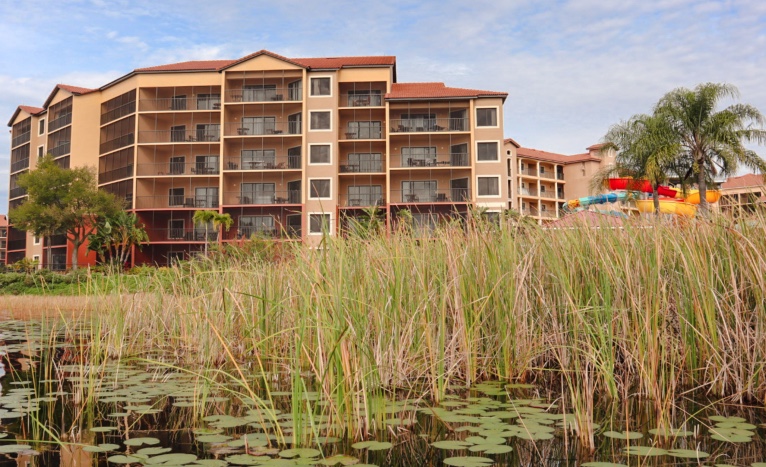 This resort is ideal for those looking for a hotel in Orlando that comes with its own waterpark. For just $20, you can add access to the Treasure Cove Water Park and keep your whole family busy and cool in the hot summer sun. The resort has seven full pools and seven kiddy pools. If you want to relax and soothe any aches and pains, then there are even six hot tubs to dip in.
As a full resort, you also have a spa and fun family sports activities to keep you busy. The best part, of course, is that these amenities are within easy reach of the biggest attractions in Orlando. You can get to Walt Disney World Resort within a short 7-minute drive, and Universal Orlando Resort is an even shorter 4-minute drive away. You can learn all about the amenities and services available by visiting the Westgate Resorts Orlando. 
2. Four Seasons Resort Orlando at Walt Disney World Resort
This resort puts you right in the heart of Walt Disney World and comes with its own 5-acre waterpark.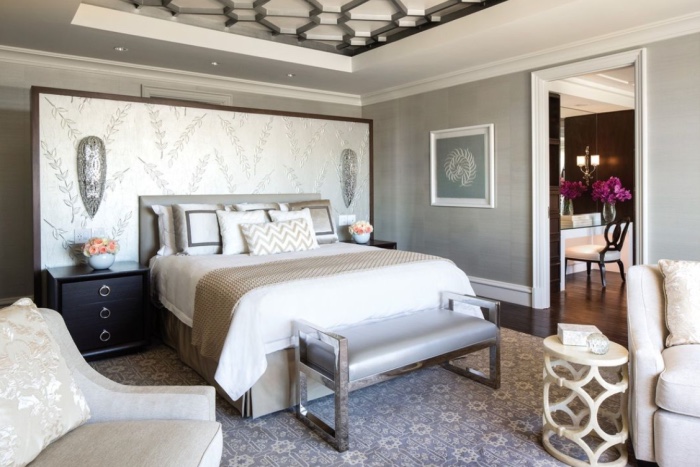 Not everywhere within the Walt Disney World Resort is bustling with non-stop activity. The Four Seasons Resort Orlando is located in a quiet, private spot within the resort and comes with its own waterpark and stunning views of the Orlando and the park. It is a AAA Five-Diamond resort and offers everything you need for an incredible experience right in the park.
The waterpark itself offers everything you and your family need for a quieter, thrilling waterpark adventure that doesn't require you to head to the ever-popular Disney waterparks. It also offers a great observation deck, and an award-winning Kids for All Seasons Program so that your little ones can go out and make friends while the parents have some time together.
3. Loews Royal Pacific Resort
This resort can be found within Universal Studios Orlando Resort and offers exclusive Universal park perks for all guests.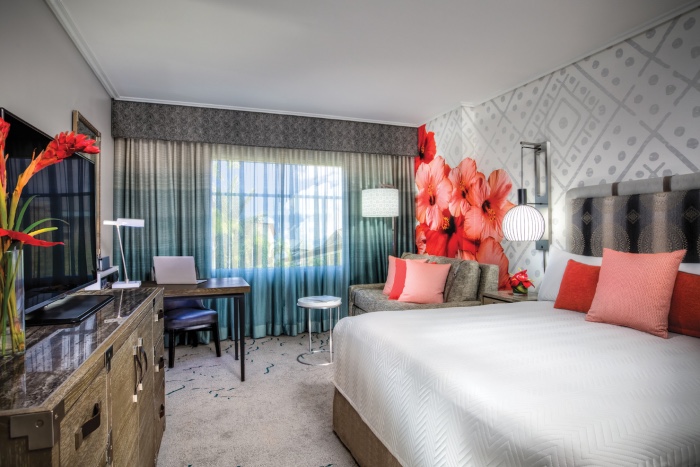 If you are in the area for Universal, then stay on the grounds at Loews Royal Pacific Resort. This resort has a lagoon-style swimming pool and beach that you and your family can lounge on throughout the day and even has an interactive water play area that is perfect for kids to get their thrills.
As for activities, don't miss the Hawaiian torch-lighting ceremony and fire dance that is hosted on select evenings.
4. Westgate Town Center Resort
This off-site resort offers great amenities at a more affordable price, all within close distance to the top theme parks.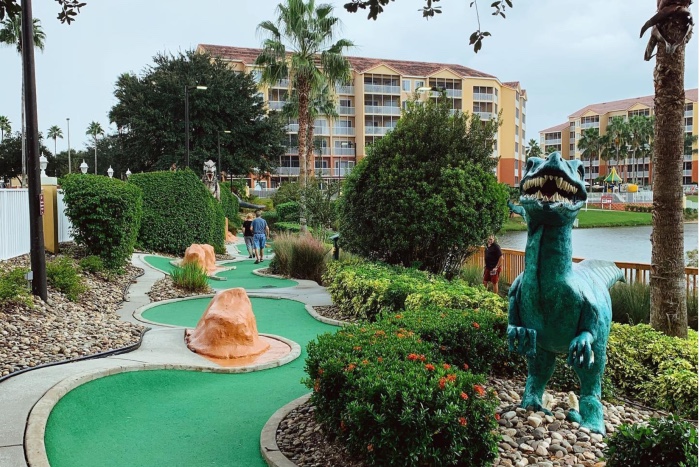 You will be able to find two great resorts at Westgate Town Center Resort. Stay in a room or suite at the Westgate Town Center Resort, or book a villa at the Westgate Vacation Villas Resort. Both share the same incredible amenities, including a luxury spa, a waterpark, pools, outdoor activity programs, and more.
You won't be far from the action of the theme parks, either, so it's easy to customize your trip and book out days to see both Walt Disney World and Universal Studios during your trip.
5. Marriott's Harbour Lake
This resort is a short distance away from SeaWorld Orlando and features a Caribbean theme and its very own waterpark pirate ship.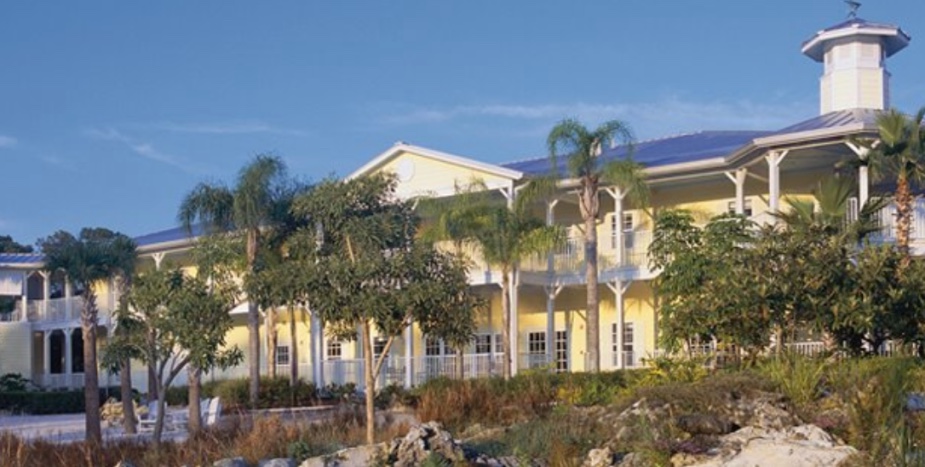 This Caribbean-inspired hotel has a full water experience that the whole family will enjoy. Little kids, in particular, will love the pirate ship at their Shipwreck Landing, which is a fully interactive splash park where you can fight with water cannons and race down the ship's water slides.
While they are out having a thrilling time waging a water war, you can relax in the pool or hot tub spa.
6. Cabana Bay Beach Resort
This resort takes you right back to the 1950s without having to leave the grounds of Universal Studios Orlando Resort.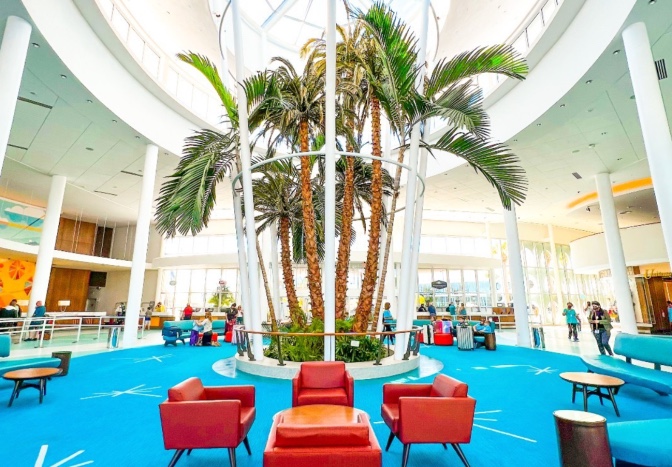 This great resort features 1950s décor and bright pops of color. It is incredibly stylish and offers everything you need for an excellent holiday. Take the complimentary shuttle and be taken directly to the front door of each of the Universal Studios theme parks, or hang back and enjoy the Cabana Courtyard and Pool.
There is a dive tower-themed water slide, and a great poolside bar called Atomic Tonic, and when you want to relax, there is a lazy river, a sand beach, and fire pits.
7. Signia by Hilton Orlando Bonnet Creek
Signia sits adjacent to Walt Disney World Resort and offers free shuttle services to all of Disney's theme parks.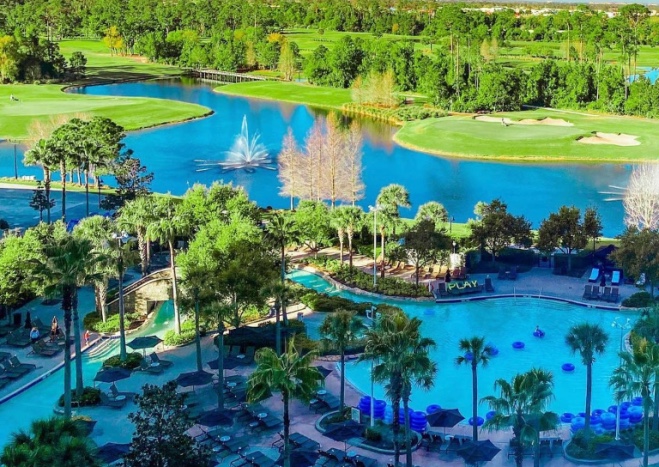 Signia is a Hilton hotel located next to the 482-acre nature reserve and offers incredible comfort and amenities just a stone's throw away from Walt Disney World Resort. As an official partner hotel, you will be able to get free shuttle service to the theme parks and be able to buy tickets right from your lobby. Check for any special deals or perks as a guest to get the most out of your Disney experience.

When it is time to relax, don't go any further than your hotel. This resort has a lazy river, water slides, and great pools to cool down in. When you are hungry, choose from one of the 12 restaurants available onsite.
8. The Grove Resort
This resort is just 6 miles away from Walt Disney World Resort and offers a free shuttle service to the best Disney has to offer.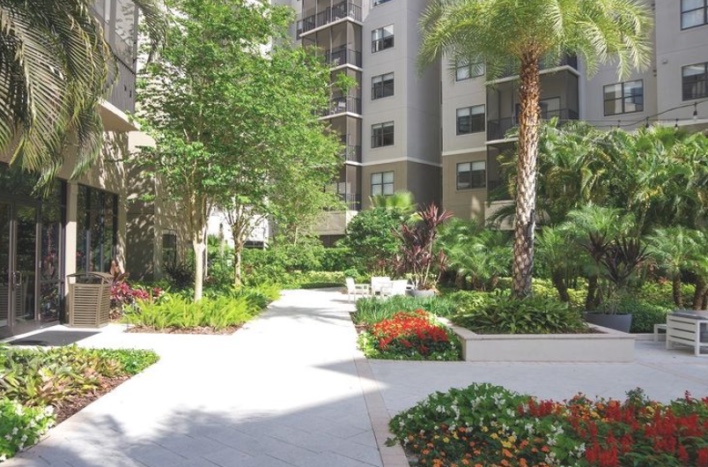 The Grove Resort is a great choice if you want to see all of Disney's theme parks. Not only can you enjoy a free shuttle service, but there are also plenty of things to see and do right on site. Check out their Surfari water park, for example, and splash around and cool down in style, or try your hand at surfing the waves on the Flowrider Double surf simulator.
For those that want to cool down and relax, the lazy river will take you through stunning overhead bridges, waterfalls, and to your kids' delight, water cannons.
There are water slides, three full-sized pools, a hot tub, a children's splash bed, and private cabanas as well.
9. Fantasy World Resort
This resort is just 11 minutes away from Walt Disney World and is perfect if you want to split your time between the theme parks and outlet shopping.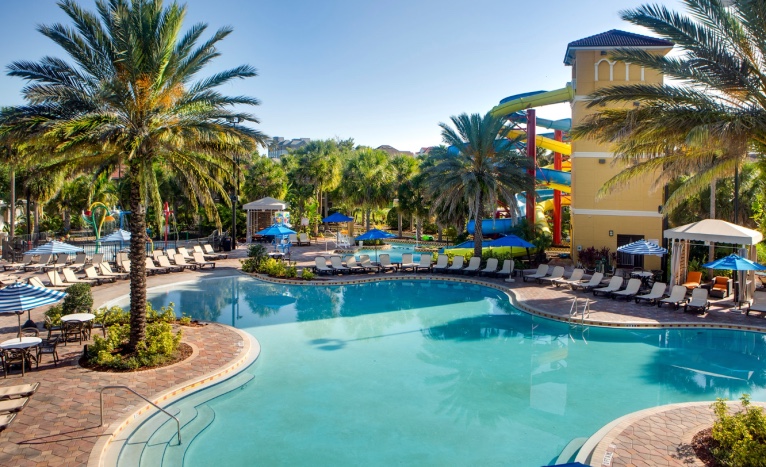 You will be in the perfect position to get thrills at Walt Disney World Resort and then bring home some goodies from Orlando's world-class outlet shopping malls. The resort has its own water features as well, so you can enjoy swimming in one of the two full-size swimming pools or can lounge around in the lazy river.
When you are done with water, there are barbecues and fire pits throughout the resort, perfect for hosting your own family picnic.
10. Gaylord Palms Resort and Convention Center
This resort has a waterpark, a golf course, and a stunning atrium just 20 minutes away from Orlando International Airport.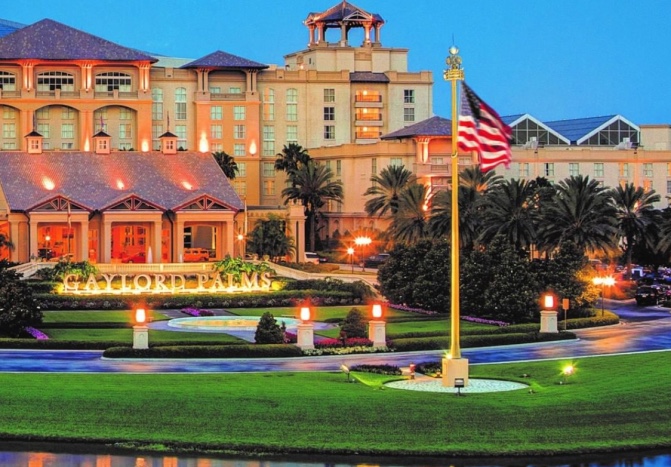 Gaylord Palms Resort and Convention Center is a big hit with all types of travelers, especially older families, couples, and business travelers.
Their water park, Cypress Springs Water Park, has a 35-foot free-fall drop. There are also racing slides, a treehouse water playground, and a 317 tipping bucket. If you want something away from the kids, there is an adult-only pool and private cabanas as well for guests.
These are the top 10 best resorts for vacations in Orlando where you can go to a business meeting, a family trip or a party with your colleagues. These are the best places for all kinds of vacations.
Related: